Members can
insert new events into the calendar
and signup for trips, but please read the
instructions
before posting.
VOC trips are organized by members like yourself, not professional guides. The trips go into wilderness areas where assistance is unavailable and unexpected events can occur. You could be seriously injured or die. You are responsible for your own actions. Please use caution.
Slideshow: Adventures in Cruising - The Baja Haha Along the Mexican Coast · Wednesday, January 31st
Warning: This is an old trip - it already happened
Details Page: Where you can see brief trip details (publicly viewable).
This trip does not have an associated Wiki Page.
This trip does not have an associated Message Board Thread.
This trip does not use the signup tool.
Wikitext Page: From where you can cut and paste information formatted for the wiki.
Printable List Page: Which generates a printable list of participants.
Edit Page: Where the trip organizer can edit the entry for this trip.
Modify Signups: Where the trip organizer can change signup classes.
Organized by:
Birgit Rogalla
.
Start:
Wednesday, Jan. 31st, 6:30 pm
Pre-trip meeting location:
Buch A203 Description:
The first time Andrew ever went sailing was with his friend Ed on old trusty Salus (Ericson 27) in the Broughton Islands. Having only been racing on boats since and being fed up at work it was time for an adventure with his friend Ed, his fiance, and their new boat Tioga (Fast Passage 39) sailing down the Baja Peninsula
The Baja haha is a "cruisers rally" allowing for boats to safely move as a pack along the coast of Mexico from San Diego California down to Cabo San Lucas in Mexico. Getting a chance to sail somewhere warm, cover some distance and with a few stopovers to explore the land and relax it was a once in a lifetime trip and if you want to hear what it's like to "sail" in Mexico this will be a good one for you. Stories about sailing, hiking, flipping rocks, good times with friends and fish to be had at this slideshow.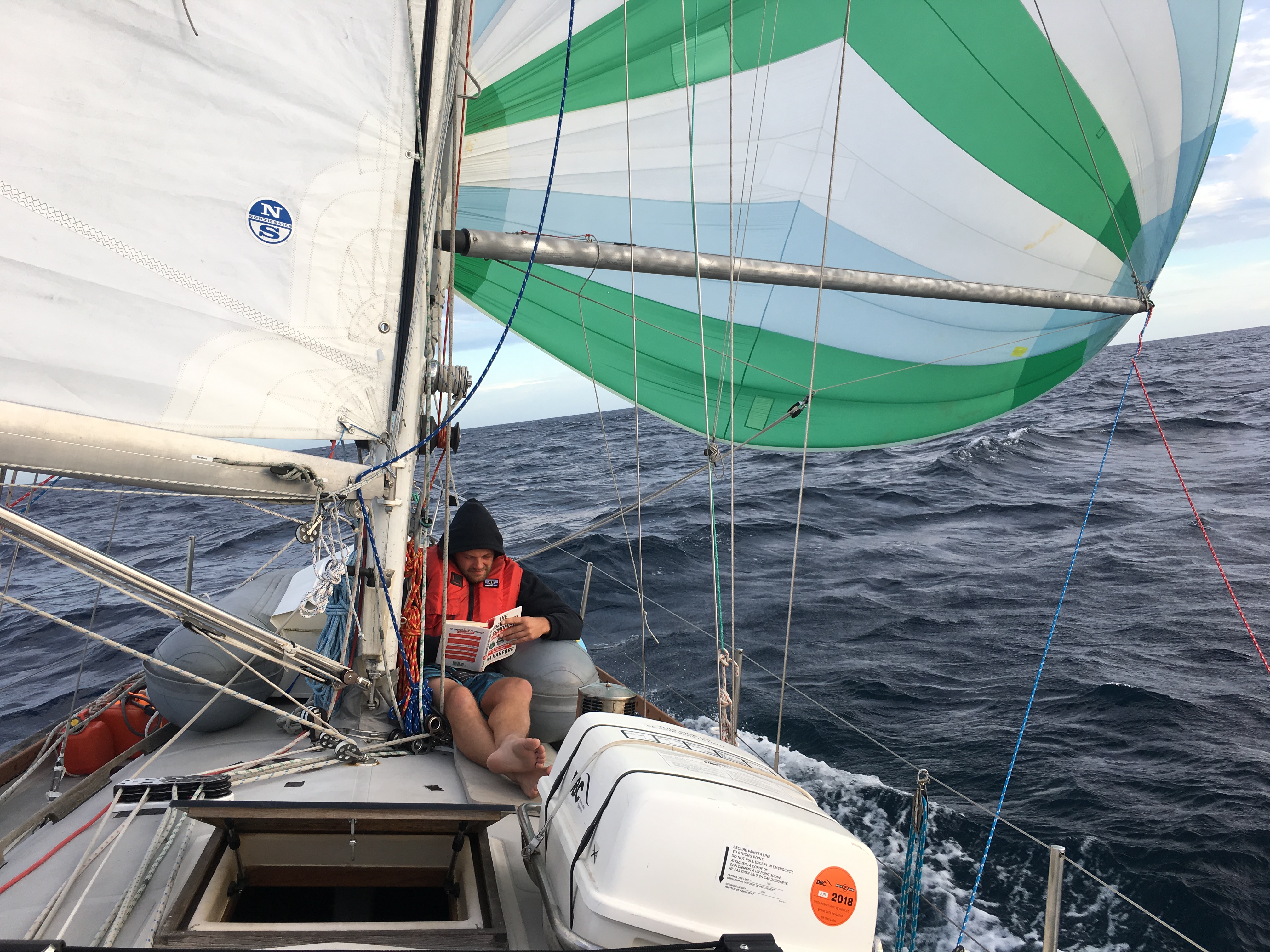 Posted: 2018-01-17 11:51:25
Last modified: 2018-01-23 08:19:46