Members can
insert new events into the calendar
and signup for trips, but please read the
instructions
before posting.
VOC trips are organized by members like yourself, not professional guides. The trips go into wilderness areas where assistance is unavailable and unexpected events can occur. You could be seriously injured or die. You are responsible for your own actions. Please use caution.
Intro to Tobogganing [beginner-friendly] · Sat. Dec. 15th - Sun. Dec. 16th
Details Page: Where you can see brief trip details (publicly viewable).
This trip does not have an associated Wiki Page.
Message Board Thread: Discuss this trip with other members here.
Organized by:
George Hill
.
Start:
Saturday, Dec. 15th
End:
Sunday, Dec. 16th
Pre-trip meeting:
Thursday, Dec. 13th, 7:00 pm
Pre-trip meeting location:
VOC ClubroomDescription:
Dust off the child within and get ready to scream like a 10 year old. This is tobagganing like you haven't seen it before.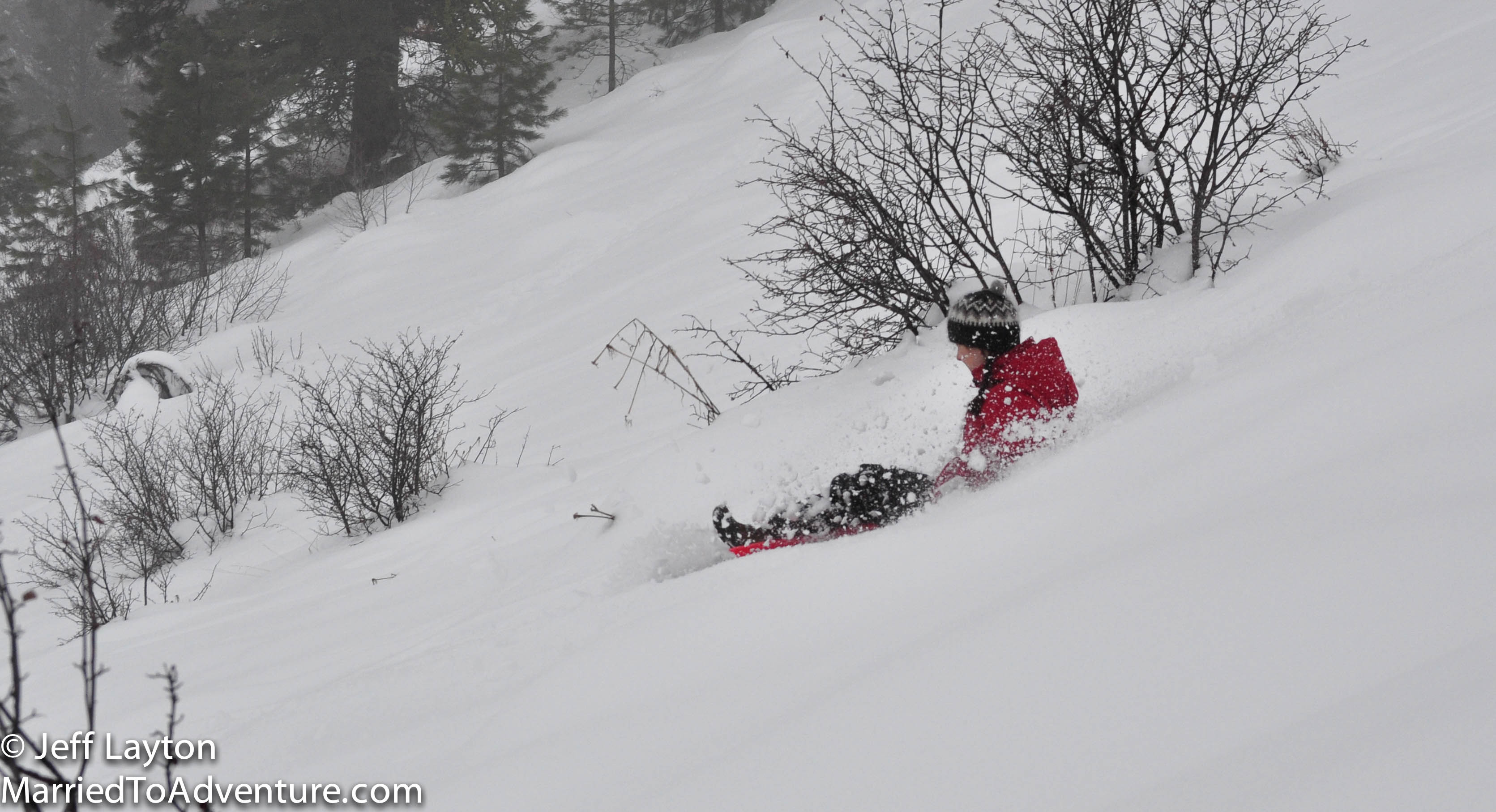 Yes that center top picture is George W. Bush and Arnold Schwarzenegger.
Goals:
To trip out on an adreneline high while flying out of control down a snow slope faster than the max speed of your smart car.
To stick our bodies face first into fluffy deep pow.
To refresh our Avalanche Safety Training (AST) Skills and Knowledge
To introduce those without that knowledge to AST by running a "Mini AST" (see below).
To be safe, have fun and have a phenomenal adventure
Trip Plan
Note: This trip may be pushed to a later date based on snow depths and weather. Also the plan below might change between Leaving Saturday, coming back Monday or some other variation. We will decide this at the pre-trip based on what people want.
Wednesday Pre-Trip is Mandatory. At the pre-trip we will be:
Finallize the going list. Depending on how much interest there is in the trip, it may not be first come first serve, but rather on stoke. How stoked are you? Brew can fit 19 people in a squeeze but has been maxed out at 22 before. If people are keen to tent I might be okay with it if have some experience with winter tenting.
Having gear hours so that eveyone can get gear. helmet, snowshoes, gaitors, beacon, shovel, probe, ect.
Organizing car groups, sorting out logistics.
Refreshing our Avalanche Safety Training with a slideshow.
Bring $10 so that we can make Mulled Wine up at the Hut.
Friday Morning: 6am wake up, 7am over the Lions Gate, 10am Start up to Brew Hut. AST practice/tobogganing in the afternoon.
Saturday: Toboggan adventure time!
Sunday morning: Pack up and toboggan our way out to the cars.
Mini AST
For those who do not have any Avalanche Skills Training (AST) we will have VOC volunteer instructors who will do a Mini-AST. This instruction is not a replacement for obtaining AST1; your instructors are volunteers and are not proffessionals. We fully encourage everyone who participates in a Mini AST to sign up for AST1 to further thier knowledge about backcountry safety in avalanche terrain. If you are interested in instructing please let me know in the sign up.
Gear List
Mandatory (can borrow from Clubroom. Bring [deposit] noted for each item you need, you get this back when you return the gear):
Helmet [$40] (A snow/skiing helmet is better than the climbing helmets the clubroom has though).
Gaiters [$20]
Snowshoes [$40]
Avalanche Safety Gear (Beacon, Shovel, Probe) [$200]
Waterproof Mountaineering Boots (or walkable ski boots I guess) [$40]
Mandatory (clubroom doesn't have these things)
Waterproof Snowpants/Snow Jacket
Excellent Waterproof Gloves
Ski Goggles
Sleeping bag
Headlamp
Water bottle
A plan for how you will feed yourself
Toilet Paper and a Lighter or Matches in a waterproof bag,
Optional (but highly reccomended)
Toboggan (or multiple to share with others!)
Hut Booties
1 set of dry, warm clothing for the hut or sleeping
Poles [$40]
Sleeping Pad [$20]
If you want to have skis rather than snowshoes, that is okay too.
To see more gear which you might want to have see the gear list for our other trip that will happen sometime this year (idk when, ask exec not me): https://www.ubc-voc.com/wiki/Intro_to_Backcountry_Skiing
Tobaggan Choice
There are a few different kinds of tobaggans. What kind of tobaggan's do you have?
Foam Sled - Can be the best thing ever or really really bad. Ski-doo's are the best kind. Go head first.
Luges (Plastic Sleds) - Light weight and fast with some control. Sit on top.
Tobaggans - Great for multiple people, can't change direction very easy. Sit on top. Super fast.
Snow tubes - Great for icy harder packed snow. Not so good in powder. No steering. Head first
Snow Saucer - Fast and crazy fun, sit on top or head first. No control. For those who like to spin.
Snow scooters - Kind of like snow surfing but with a steering wheel. Better in harder snow. Stand on top
Snow surfing - Great for pow. Like snowboarding, but without bindings. Stand on top. Banned in most ski resorts
Snow Racers - Sled with runners and steering wheel. Fast and controlable. Sit on top.
Flexible Flyers - Your classic Calvin and Hobbes Sled great for harder snow conditions.
Snow Carpet - Lightweight and roll up-able but also finnicky and tempermental.
1)

2)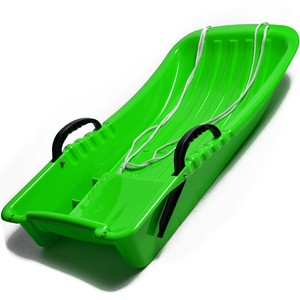 3)
4)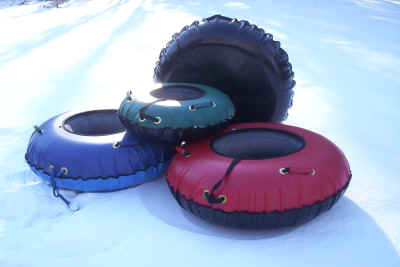 5)
6)
7)
8)
9)
10)
Advice from a fellow Backcountry Tobagganist:
A helmet is a good idea.
If there are potential obstacles skip it – choose a location that's more open.
Choose an area with a long gradual runoff (not one the ends at a road like I saw at Mt. Baker last year).
Remember the point is to go sailing out of control down a mountain as fast as you can, so you don't want anything in your way. When you crash, you want to crash in deep fluffy powder whenever possible.
Depending on your sled, you can steer by dragging your hands, so wear good gloves that won't fall off.
Sharp rocks and objects might lie just below the surface so do your research first.
Don't sled with dogs. They're not big fans.
We won't be as crazy as this, but I couldn't not share this:
https://www.youtube.com/watch?v=N5ml1J-PPaA
Posted: 2018-11-12 18:11:37
Last modified: 2018-12-04 02:26:16