Members can
insert new events into the calendar
and signup for trips, but please read the
instructions
before posting.
VOC trips are organized by members like yourself, not professional guides. The trips go into wilderness areas where assistance is unavailable and unexpected events can occur. You could be seriously injured or die. You are responsible for your own actions. Please use caution.
Advanced hot springing/ bear dodging · Sat. Nov. 16th - Sun. Nov. 17th
Warning: This is an old trip - it already happened
Details Page: Where you can see brief trip details (publicly viewable).
This trip does not have an associated Wiki Page.
Message Board Thread: Discuss this trip with other members here.
Organized by:
Robert Lachance
.
Start:
Saturday, Nov. 16th, 6:00 am
End:
Sunday, Nov. 17th, 5:00 pm
Pre-trip meeting:
Thursday, Nov. 14th, 6:00 pm
Pre-trip meeting location:
club roomDescription:
Keyhole hot springs is back open for business for the season!
But that doesn't mean that the gate will necessarily be open, so we should be prepared for a 30km bike ride each way with packs. Then the short couple km to the hot springs from the logging road. Oh, and there is also a waterfall a few km further on as well.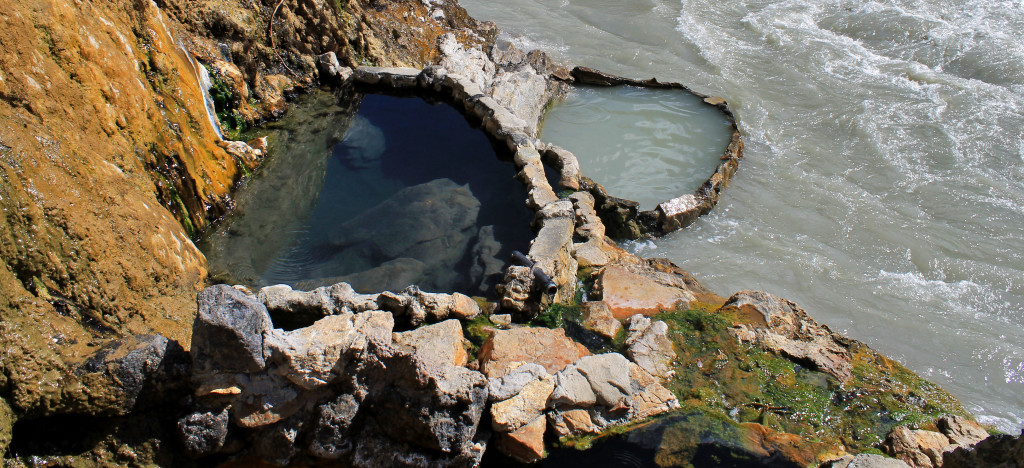 Hazards: Bears are historically a problem in this area as are landslides, be prepared to thwart death.
You need:
1.A bike with offroad tires is a must, so you don't get LOTS of flats. If you're dedicated but have a road bike and like 10 tubes you might convince me that you can come, but probably not.
2. to bike and overnight camping gear and the ability to ride that bike for a couple hours
3. to recognize that bears may be in the area and the hazard that presents
4.To respect others on a clothing optional hike. This is an overnight trip and as long as everyone is decent to eachother we can have fun.
Posted: 2019-11-08 21:35:14
Last modified: 2019-11-14 14:05:03