Members can
insert new events into the calendar
and signup for trips, but please read the
instructions
before posting.
VOC trips are organized by members like yourself, not professional guides. The trips go into wilderness areas where assistance is unavailable and unexpected events can occur. You could be seriously injured or die. You are responsible for your own actions. Please use caution.
VOC Group Ride - 7:00pm every Tuesday (Beginner Friendly) · Tue. May. 24th - Tue. Sep. 27th
Warning: This trip is currently underway!
Details Page: Where you can see brief trip details (publicly viewable).
This trip does not have an associated Wiki Page.
This trip does not have an associated Message Board Thread.
Organized by:
this member
.
Start:
Tuesday, May. 24th, 6:30 am
End:
Tuesday, Sep. 27th
Pre-trip meeting location:
Check this post or message board thread before each ride for detailsDescription:
It's summer! This means the days are longer, which means more time to ride your bike after school or work!
After trying out various group rides, I'm hoping to run a weekly ride so cyclists in the VOC, like myself, have the opportunity to unwind, socialize, and plan trips. We will be doing 30-40km loops from UBC/ Kits on popular cycling routes around Vancouver. Depending on who is showing up, we can go on both road and light gravel.
All bikes are welcome, but cycling experience is required.
"No-drop" means no one will be left behind.
These are social, not guided, meaning everyone is responsible for themselves, their decisions, and their bike.
Please check this post or message board thread before each ride for details.

May 24, 2022: Stanley Park Loop - meet at Hastings Mill Park at 6:30 pm

May 31, 2022: Pacific Spirit Park Gravel Loop - meet at Spanish Banks East Concession at 7:00 pm

June 7, 2022: Cancelled. Alternative ride: Stanley Park Seawall loop starting 6:00 pm at Patagonia
June 14, 2022: Lonsdale Quay - meet at the South end of Burrard Bridge at 7:00 pm
June 21, 2022: Cancelled, but some VOCers are going on Arbutus Greenway to Queen Elizabeth Park for Sunset starting 6:00 pm at Patagonia
June 28, 2022: Iona Beach - meet at W 41st and SW Marine Dr at 7:00 pm, then Marine Gateway at 7:30 pm
July 5, 2022: Stanley Park Gravel - meet at the South end of Burrard Bridge at 7:00 pm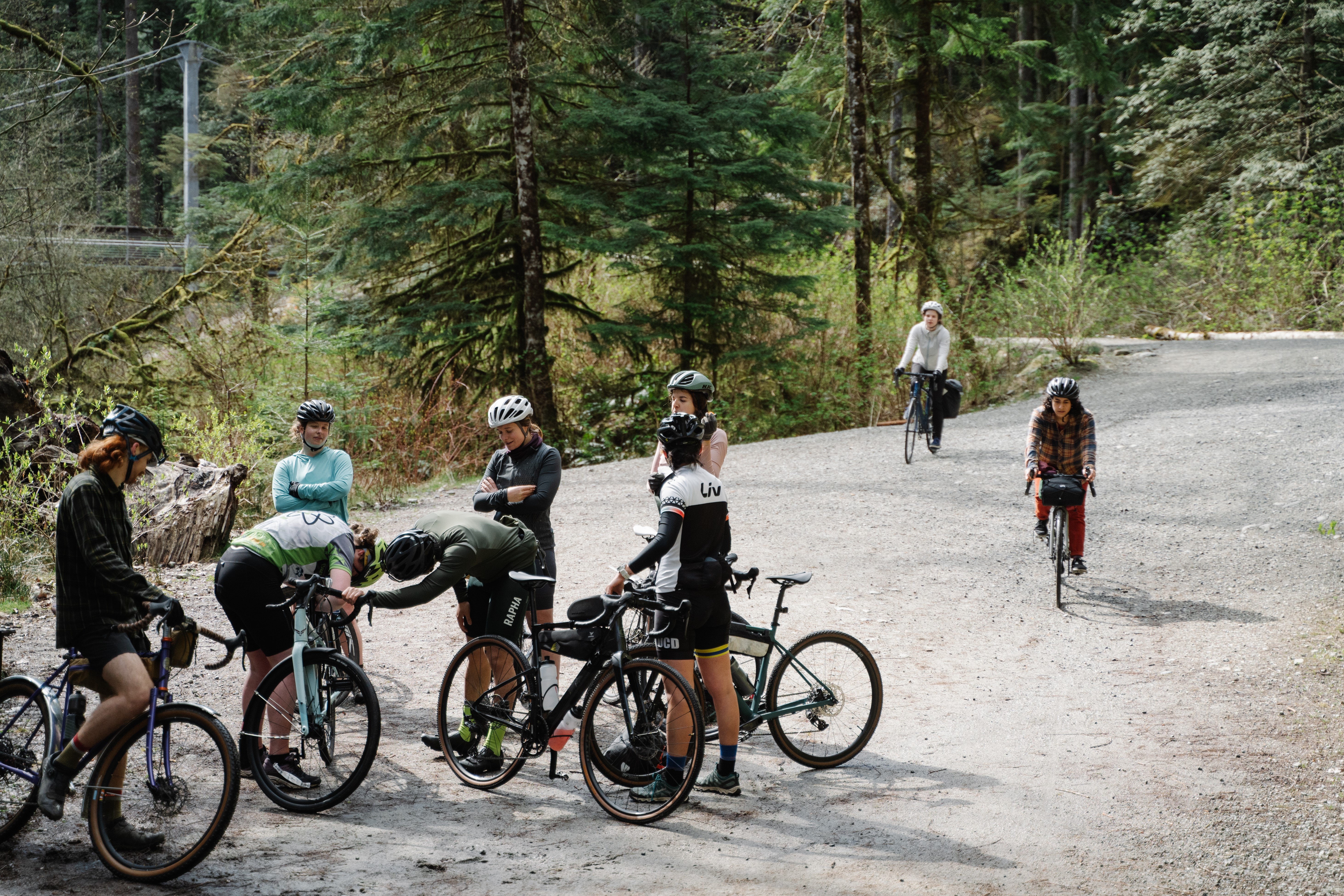 Posted: 2022-05-19 17:09:57
Last modified: 2022-07-01 00:32:45