Members can
insert new events into the calendar
and signup for trips, but please read the
instructions
before posting.
VOC trips are organized by members like yourself, not professional guides. The trips go into wilderness areas where assistance is unavailable and unexpected events can occur. You could be seriously injured or die. You are responsible for your own actions. Please use caution.
Wedgemount Lake + Mt. Weart [Intermediate Friendly] · Saturday, July 1st
Details Page: Where you can see brief trip details (publicly viewable).
This trip does not have an associated Wiki Page.
This trip does not have an associated Message Board Thread.
Organized by:
Sri Chaitanya Bonthula
.
Start:
Saturday, Jul. 1st, 5:00 am
Pre-trip meeting:
Thursday, Jun. 1st, 5:00 pm
Pre-trip meeting location:
TBADescription:
Would you rather spend Canada Day on a crowded, noisy beach in Vancouver or at a serene glacial lake in Garibaldi Park? I know my pick, although I will admit the approach to these two places is slightly different.
Stats to Wedgemount Lake:
- 12km Out-and-Back
- 1300m Elevation Gain
We complete the gain in only 7km. This is a pretty steep, strenuous hike.
For added suffering, I mean beautiful views. I want to hike to Mt. Weart, This is a trail which leads off from the lake. From my research the views from here are IMMACULATE.
Stats to Mt. Weart
- 18km Out-and-back
- 2,200m Elevation Gain
*Second highest peak in Garibaldi Park*
- Approach to Weart will require some scrambling and some potential glacial crossing. Depending on conditions Ice axes and Microspikes might be needed.
Stats to Kits Beach
- 200m Out-and-Back
- 10m Elevation Loss
Our Options

1. Head up Friday at Noon or Early afternoon and be at the trailhead by 5. This gives us around 5 hours to make it to the lake and catch the sunset. We then camp overnight and tackle Weart the next morning (Maybe catch the sunrise?) and head back to Van. Maybe you get time for the beach too?? This option will need me to book campsites so place only choose this if you are pretty confident you can make this.
2. Sigh. Have an early start on Saturday, and maybe reach the trailhead by 6:30. This gives us time to rest along the way and not overwork ourselves. This will be a super long, strenuous day. Expect ~10hr of hiking and tons of gain.
PS. I would love to camp on Saturday and do it on the weekend but the campsites are all booked out.
Personally, I'd love to do Option 1 but my worry is cars.
Some Motivation: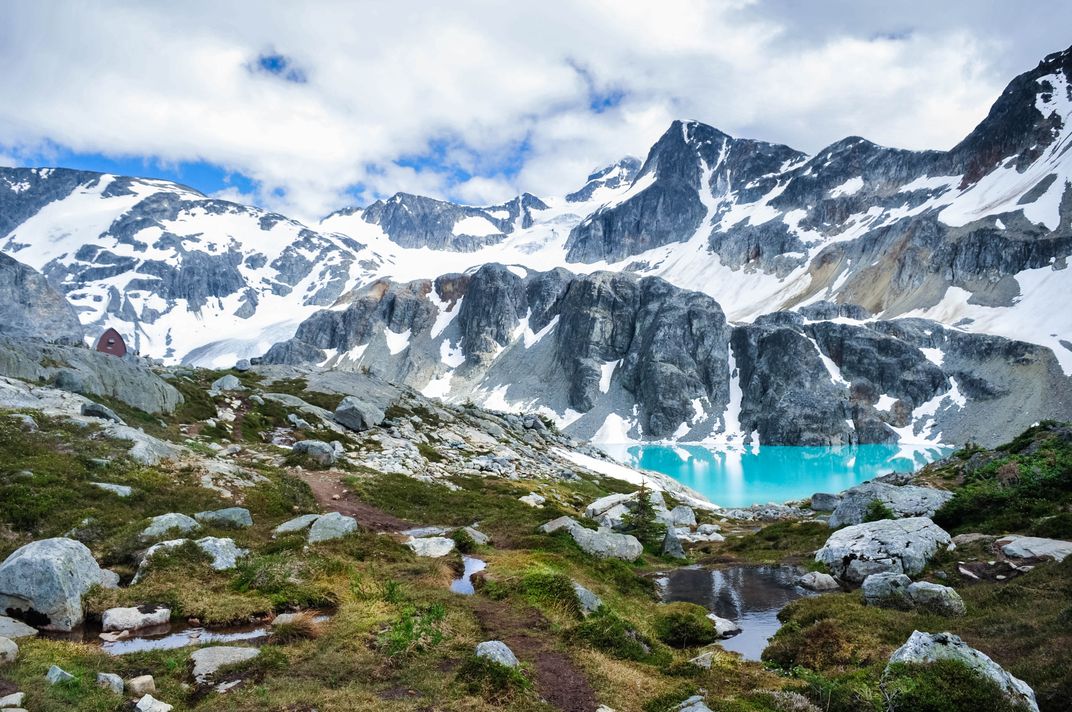 Posted: 2023-05-14 20:55:30
Last modified: 2023-05-25 23:46:13