Members can
insert new events into the calendar
and signup for trips, but please read the
instructions
before posting.
VOC trips are organized by members like yourself, not professional guides. The trips go into wilderness areas where assistance is unavailable and unexpected events can occur. You could be seriously injured or die. You are responsible for your own actions. Please use caution.
Grouse Grind and Crown Mountain · Saturday, July 29th
Warning: This is an old trip - it already happened
Details Page: Where you can see brief trip details (publicly viewable).
This trip does not have an associated Wiki Page.
This trip does not have an associated Message Board Thread.
Organized by:
Levi Burns
.
Start:
Saturday, Jul. 29th, 7:00 amDescription:
Update (Thurs July 27) - All car spots are full! If anyone else wants to join please feel free to email me and let me know, although you will have to arrange your own transportation (it is bus-able but I'm not sure how early the buses run...)
I haven't done these before but I really want to! Here's a link to a page describing Crown: https://www.outdoorvancouver.ca/featured-trail-crown-mountain/ and another one: https://www.vancouvertrails.com/trails/crown-mountain/
This hike will definitely be more on the difficult side, there is also some scrambling, but don't feel like you need to be a hiking expert to join - I am not an expert either! What is much more important is that you're prepared for the elevation gain. Grouse is ~850 meters straight up, and Crown is a net ~350 meter climb but it involves ups and downs, in reality it's a ~700 meter elevation gain - the links have more info. Not including commuting to and from the mountain, the trip should be around 8 hours. It's going to be a great workout! :)
If there's lots of interest, we'll have a pre-trip meeting on July 25th. If it's smaller we can arrange it all via email. If people can drive, that's amazing, although from what I understand this is transit-able (if need be).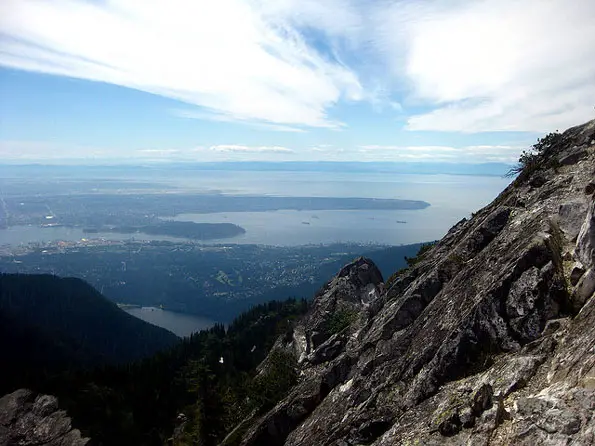 Posted: 2017-07-12 19:00:04
Last modified: 2017-07-27 23:34:44