Members can
insert new events into the calendar
and signup for trips, but please read the
instructions
before posting.
VOC trips are organized by members like yourself, not professional guides. The trips go into wilderness areas where assistance is unavailable and unexpected events can occur. You could be seriously injured or die. You are responsible for your own actions. Please use caution.
Beyond the Howe Sound Bikepacking Adventure · Fri. Sep. 29th - Mon. Oct. 2nd
Warning: This is an old trip - it already happened
Details Page: Where you can see brief trip details (publicly viewable).
This trip does not have an associated Wiki Page.
Message Board Thread: Discuss this trip with other members here.
Organized by:
Ilia Capralov
.
Start:
Friday, Sep. 29th
End:
Monday, Oct. 2nd
Pre-trip meeting:
Tuesday, Sep. 19th, 6:30 pm
Pre-trip meeting location:
ClubroomDescription:
Update - trip detailes changed:
We will try to ride Port Mellon to Squamish trail. The trail construction is not complete, so the trip will be quite bushwacky. But now we will have a chance to complete the loop through Squamish.
This option might take just 2 days but due to unknown trail condition it may take longer.
We will possibly need a car ride from Squamish back to Vancouver. The options are currently investigated. See Message Board for updates.
Old description:
Did you know there is no way of getting to Squamish from Vancouver by bike other then taking See-to-Sky Highway? I am not a big fan of road riding so I have proposed a route to Squamish through the west Howe Sound shore. No guarantee that it is possible to ride that route all the way to the destination but that direction looked promising when me and Lukas Schreiber made it to the Box Canyon Pass ( 49°34'50.76"N, 123°27'59.65"W).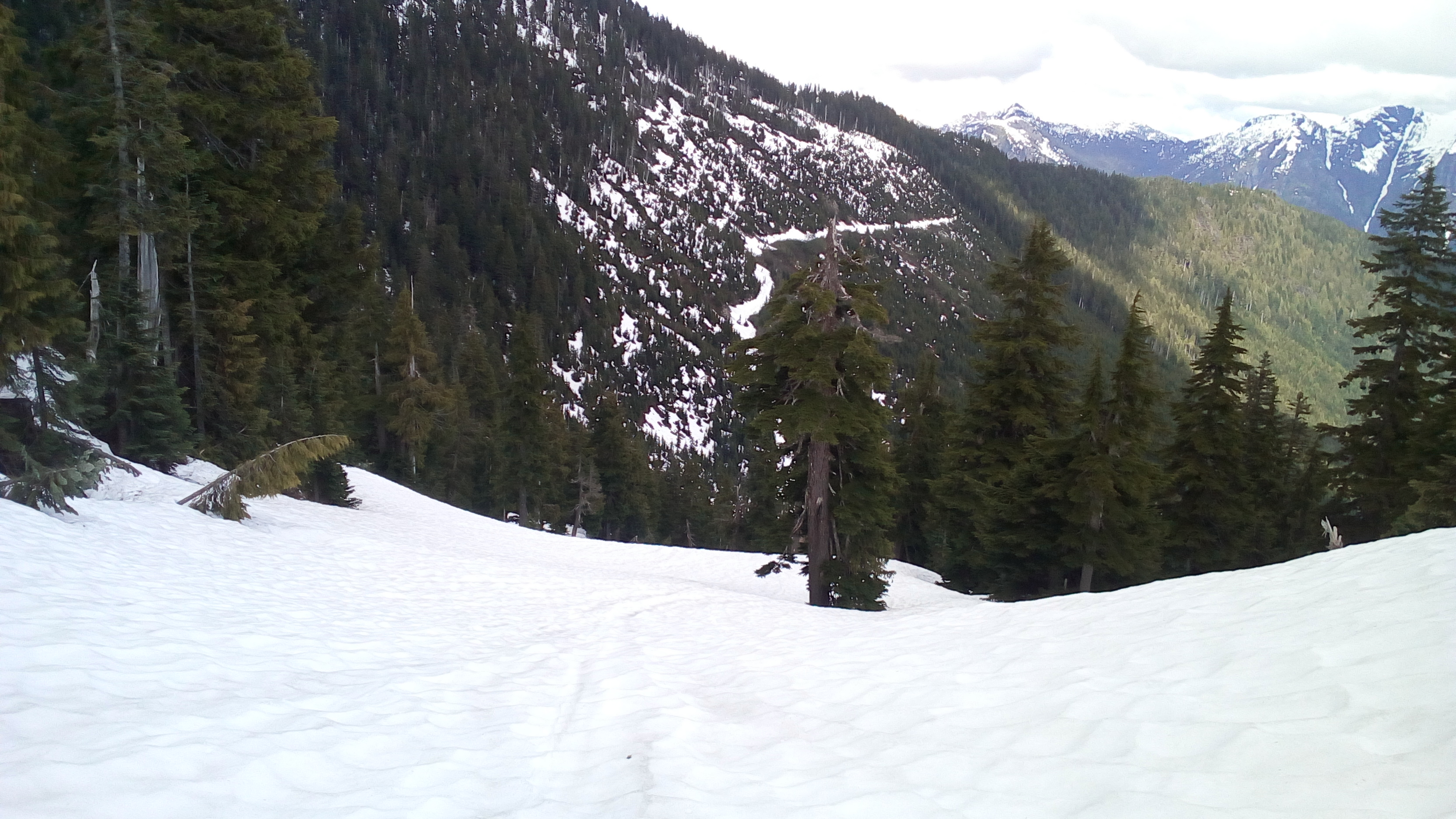 This is how the road further north looked back in June
And this is the approximate plan:
https://ridewithgps.com/routes/24691924
You will notice on the elevation profile that the last hop is too steep to ride. That is why I am very suspicious if the route is ridable all the way to Squamish. But we can at least try doing the part till Woodfibre...
The trip will take 4 days (round trip) if the roads are clear till Woodfibre, shorter if we stumble upon the elder earlyer.
This trip is advanced only as (1) the route lies on a relatively unexplored road where advanced wayfinding skills might be required; (2) the trails are so steep that you will likely have to push your bike with all the scrap for a long time. We are also likely to meet lots of bears, grizlies and possibly cougars. Overall Type 2 fun is unavoidable, Type 3 is very possible.
More info is coming on the message board once more people show interest (so that I don't get too invested in writing it down, haha)
Max group size: 5 pers.
Posted: 2017-08-30 07:42:55
Last modified: 2017-09-04 16:22:53