Members can
insert new events into the calendar
and signup for trips, but please read the
instructions
before posting.
VOC trips are organized by members like yourself, not professional guides. The trips go into wilderness areas where assistance is unavailable and unexpected events can occur. You could be seriously injured or die. You are responsible for your own actions. Please use caution.
[Steps to the Neve] Beginner friendly ski trip series · Sun. Apr. 12th - Thu. Apr. 30th
Warning: This is an old trip - it already happened
Warning, this trip has been cancelled
Details Page: Where you can see brief trip details (publicly viewable).
This trip does not have an associated Wiki Page.
This trip does not have an associated Message Board Thread.
Organized by:
Birgit Rogalla
.
Start:
Sunday, Apr. 12th, 10:00 am
End:
Thursday, Apr. 30thDescription: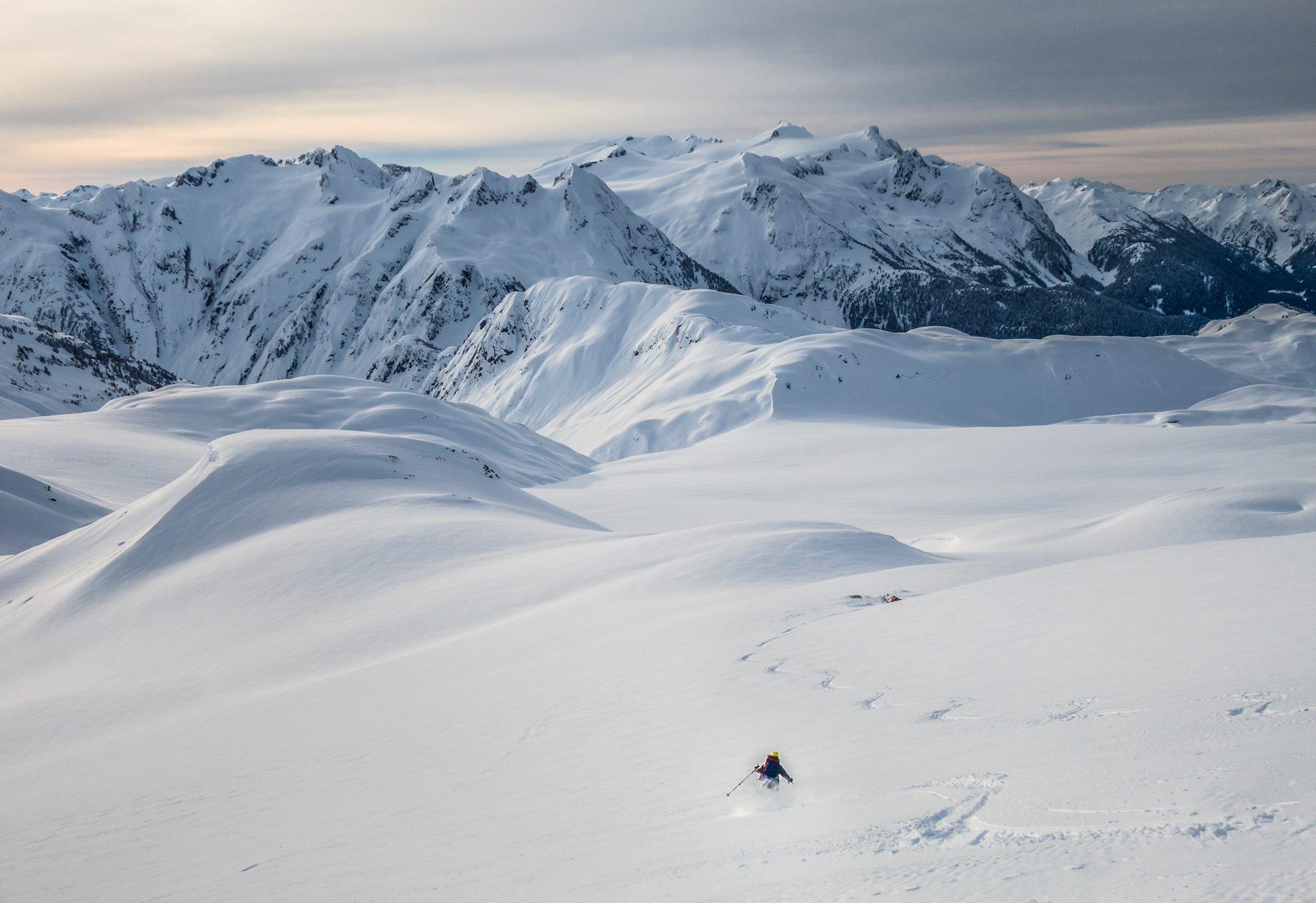 If you have any questions about the trip copy [email protected] in your email.
The Garibaldi Neve is a ski traverse on a glacier (where you ski off-piste, i.e. no runs, lifts, etc. through the backcountry) done in 2 to 3 days, either winter camping or sleeping in huts.
If your heart skips a beat just hearing the phrase "ski traverse", but you have no (or very little) experience with skiing, backcountry camping, and/or winter camping, the Steps to the Neve trips are for you.
We (more experienced VOCers) are going to lead a series of instructional trips to get you (novice backcountry skiers) into the backcountry and to a skill level where, this coming spring we can ski the Neve together, and create a big happy skiing community!
There are 4 Steps to the Neve, with a month between each trip so you can practice your skills
December 14/15: Day trips at a resort and in the backcountry

January: Backcountry overnight trip to a hut
February: Backcountry overnight trip with winter camping
March/April: Ski the Neve!

Between-trip skiing can be done at a ski resort (i.e. any North Shore mountain, or at Whistler) or on other beginner friendly VOC trips. Keep your eye out for "steps"-specific resort instructionals on select Saturdays (Whistler) and evenings (North Shore) lead by Erica.
(Note that if VOCers are giving up their time to take you skiing for the day, the group is expected to all chip in and cover the teacher's lift ticket!)
Everybody can attend the "steps" trips! Preference will be given to those that have done the previous trips to keep them moving through the program. To do Step 4 (the Neve), you will need to attend each of the steps (so that you have the experience and to get to know the group). If you can't attend one of the scheduled steps, send me (Birgit) an email and I'll try to help you find an equivalent one to join.
Pre-requisites:
No or minimal skiing experience (greens)! This trip series is intended purely for people with no prior ski experience (those with experience are encouraged to organize more spring Neve trips)!

Stoke about skiing the Garibaldi Neve

Two final points to remember:
We are not guides or instructors. We are just people that love skiing and want to share this awesome sport with others!

Any trip that runs (ever), you must always sign up as committed and attend the pre-trip if you want to go.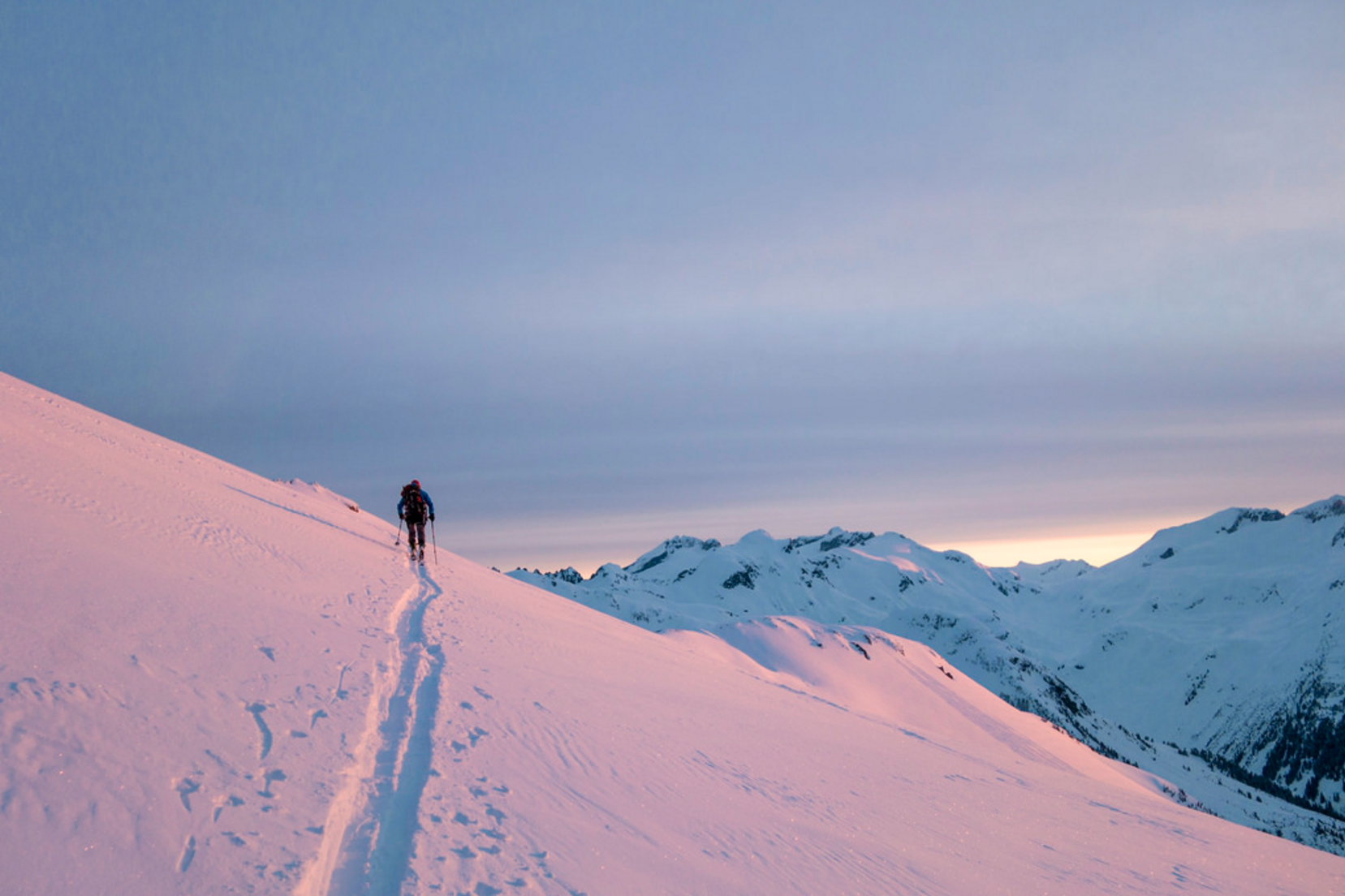 Posted: 2019-11-08 09:19:19
Last modified: 2020-03-16 17:48:54