Members can
insert new events into the calendar
and signup for trips, but please read the
instructions
before posting.
VOC trips are organized by members like yourself, not professional guides. The trips go into wilderness areas where assistance is unavailable and unexpected events can occur. You could be seriously injured or die. You are responsible for your own actions. Please use caution.
Beginner Friendly Crown Mountain Day Hike/Scramble · Saturday, October 19th
Warning: This is an old trip - it already happened
Organized by:
Ruanne Vent-Schmidt
.
Start:
Saturday, Oct. 19th, 7:30 am
End:
Saturday, Oct. 19th, 7:00 pm
Pre-trip meeting:
Thursday, Oct. 17th, 6:00 pm
Pre-trip meeting location:
Club roomDescription:
Want to do the Grouse and climb another one or two mountains in the same day? I see the Crown everyday going to work and it's about time I climb it. This hike is mostly on trails and has a few sections of moderate scrambling. We will take the BCMC trail (not the Grouse Grind). I believe some scrambling sections (not all) can be avoided by hiking around for those who don't want to get too excited on a mountain.
From a height of 1501m, Crown Mountain offers one of the most spectacular view of any North Shore summit, only a short distance away from Vancouver. We will get a stunning panorama of Vancouver as we look down over the peaks of Goat Mountain and Grouse Mountain to the south, and a cascade of mountains to the north, east and west. We can marvel at the mountains that we have climbed and will climb in the upcoming years.
Important: I am not a fast hiker and depending on the participants, I will need 2-3 more experience people to help lead the trip. Thanks so much!
Hike Summary (including Grouse up, but Skyride down):
Elevation Gain: ~1230m (without Grouse ~375m)
Distance: ~ 12km
Time Needed: ~ 8 hours
Q1: How fit do I have to be on this trip?
A1: You must be physically fit, although that doesn't mean fast. You should be able to hike for 8-10 hours a day carrying lunch, snacks, 2L of water and these items.
Q2: I am physically fit, but have not hiked for this long or scrambled before. I am worried about pushing too much beyond my limit. Can I bail half-way if I am too tired, scared, or think this trip just sucks?
A2: Since we are hiking back on the same route, it is possible to pause at the various peaks we will pass and wait for the rest of the group to return.
Q3: What is scrambling?
A3: Watch this video that describes Class 1 (easiest) to Class 4 (most difficult) scrambling.
More questions? Feel free to post on the message board, or email me.
Other descriptions of the trail can be read here.
and also in Matt Gunn's Scrambles book (available for borrowing or sale in the clubroom).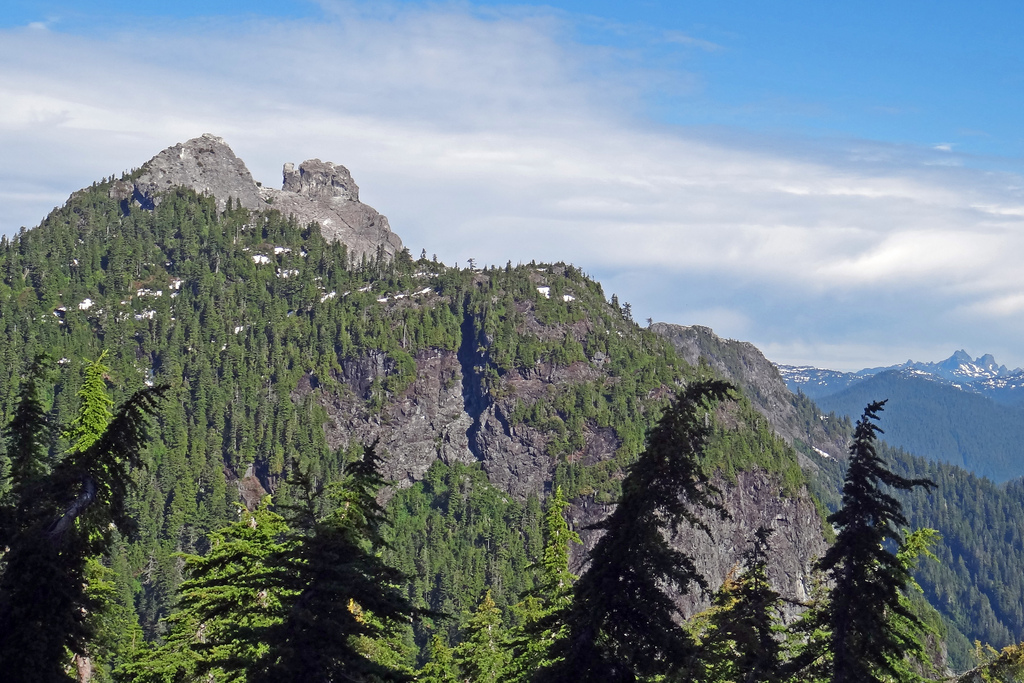 Posted: 2013-09-08 18:33:46
Last modified: 2013-10-17 09:34:49