A friend, Rob, had booked some spots the AO wheeler hut for the first week of Apr. I've never been to Rogers Pass in the winter and so I jumped on the trip.
The week before, two of Robs friends bailed! It looked to be only us, but then another friend Brian joined last minute. The weather was forecast for sunny and the snow was a week old, so I figured…lets explore!
On Sunday night we arrived and towed a sled full of beer into the hut (yes, we were those people!).. then we did rope rescues with Brian as it was to be his first time on glaciers. We set off at 6am Monday morning for Youngs Traverse, this seems to be the easiest glacial traverse in the area.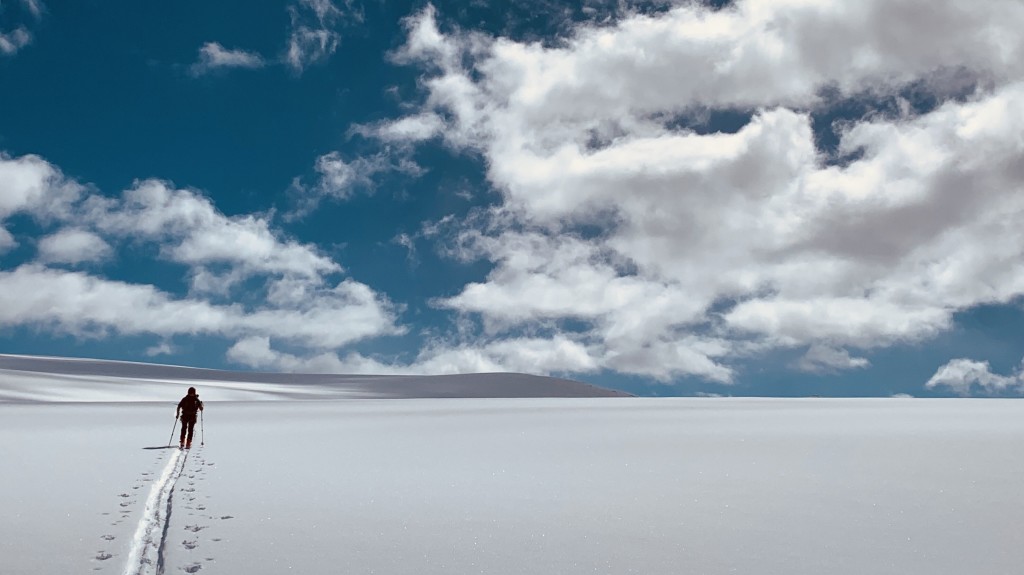 Youngs Traverse travels straight up & across the Illecillewaet Glacier which is the glacier in 'Glacier' National Park. Illecillewaet means 'big water' to the Okanagan first nations. While navigating the icefall Mt Sir Donald dominates the skyline. The rockies are breathtaking!
We got to see a team drop into the Forever Young coulior before climbing the corniced but not too steep north ridge of Young Peak. We pitched out the ridge so that everyone was comfy with the 'airyness' of being up there.
When we got to the peak we skied off and enjoyed around 1600 descent, past the Asulkan Hut. The snow was great for the first half (!) and then not too bad for the second half.
We got back to the Wheeler and crashed. DID YOU KNOW…. Brian figured out you can see the Asulkan Hut from the front door of the Wheeler? Seriously. Bring a telescope it has to be 7km away. How did they manage this?
The next day, we went and investigated Dome Glacier and the Sapphire Hut at 2600m. Now that is a hut with a glorious location, and, best outhouse view in Canada(?) We were following a skin track, but the group must have had ski crampons because it went directly up a 35-40 deg slope, we were shocked! Another day of good snow, but the snow was refrozen into the dreaded breakable crust once halfway down.
Brian hung back and got some awesome drone footage. He's working on his skills. Here:
https://www.youtube.com/watch?v=rnzoapmWD-U&feature=youtu.be
While flying the drone, Brian crashed it into a tree! Soon we were climbing the tree in ski boots to retrieve it , but that's another story… Anyways, this area is only 7hrs from Vancouver, and for sure worth more trips! The guidebook is massive, and there are many areas yet to explore. Next year we'd like to stay at Sapphire but its a bit of a gamble. If stormy you want to be at AO Wheeler Hut, and if spring you want to be high at the Asulkan (a-slog-in hehe not really) or Sapphire.
Pics by Rob and Brian!