After the first few gruelling months of school, I along with many others were looking forward with extreme anticipation to the reading break. However, unlike many others, I wanted to use the break to explore our beautiful province and try something new. You can imagine how ecstatic I, along with 44 other VOCers, was when we discovered Tobias Faehndrich's surfing trip to Tofino.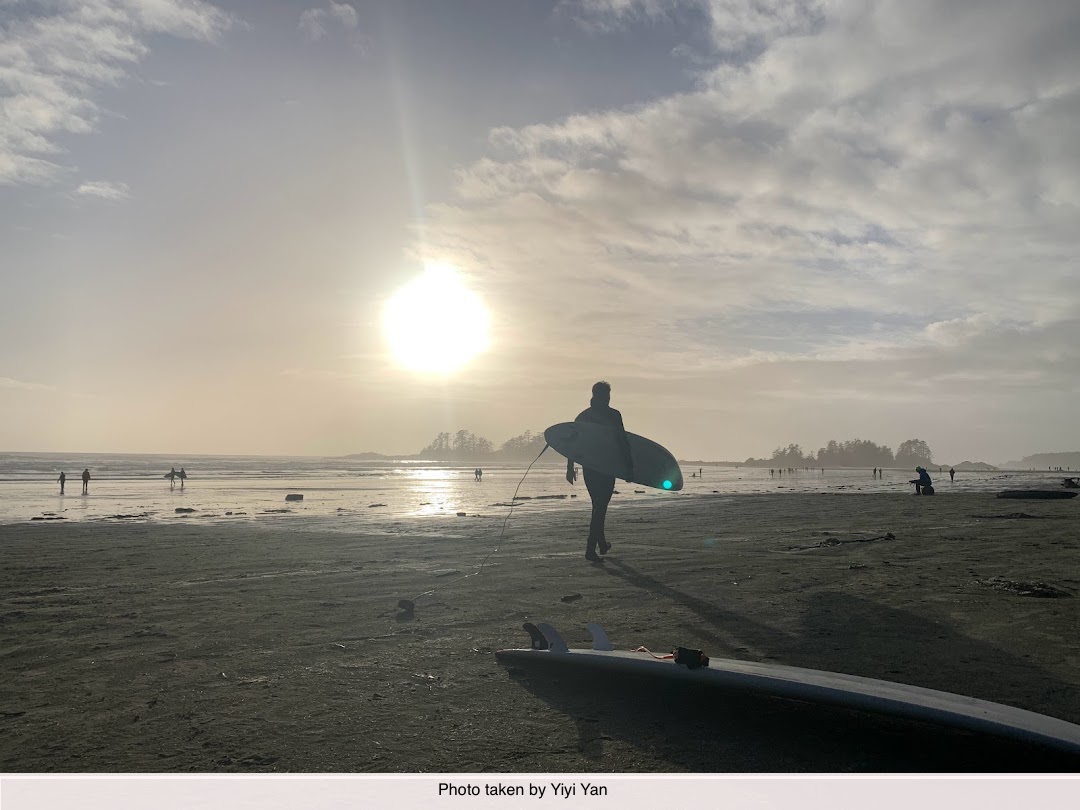 The weather was not on our side, calling for copious amounts of rain and brisk temperatures. Nevertheless, we stuffed our car trunks, or as my tentmate informed me it must be called… the "boot", full of tarps and tents to endure the rain. We travelled by car and by ferry until we finally reached Tofino Surf Grove on Wednesday night!
Car camping allowed for some shelter from the rain and for glamping; in which we all swarmed Liang Chen's toaster like moths to a flame and avoided Owen Smith's knockoff Nutella like the plague.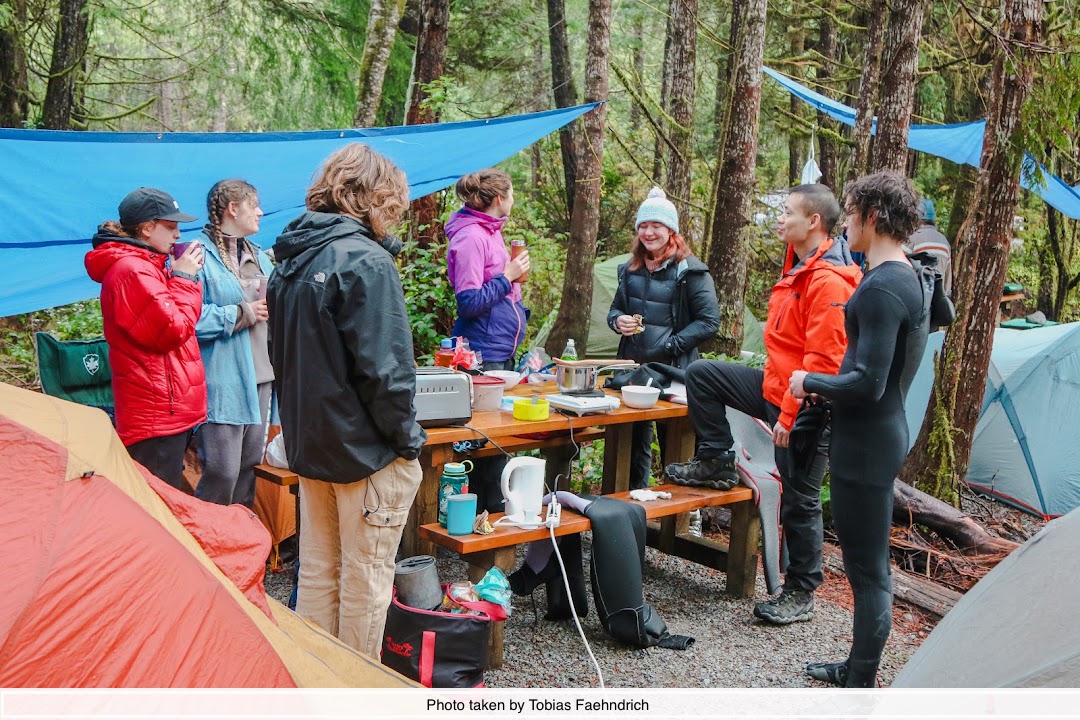 Thursday morning, with energy and excitement overflowing, we woke up and drove into town to collect our surfing gear. The waves were ideal for the first day of surfing, only a few feet high, offering lots of opportunities to learn the ins and outs of how to be a surfing god, or at least learn how to stand on the board. In the misty cove, under light rainfall and hazy air, the group surfed until dusk settled.
We retired, taking full advantage of the miraculous amenity of hot showers. Later that evening we decided to be diligent students and drove into the town to study… definitely not because the restaurant had a fireside study setting and heaters. We "worked" until the waitress caught on to our ploys and eventually kicked us out.
Friday was the closest thing to perfection. We woke up to dry tents and to campsites dappled with sunlight. Many took advantage of the rainless day to adventure into town or go on excursions like the Canso plane crash hike.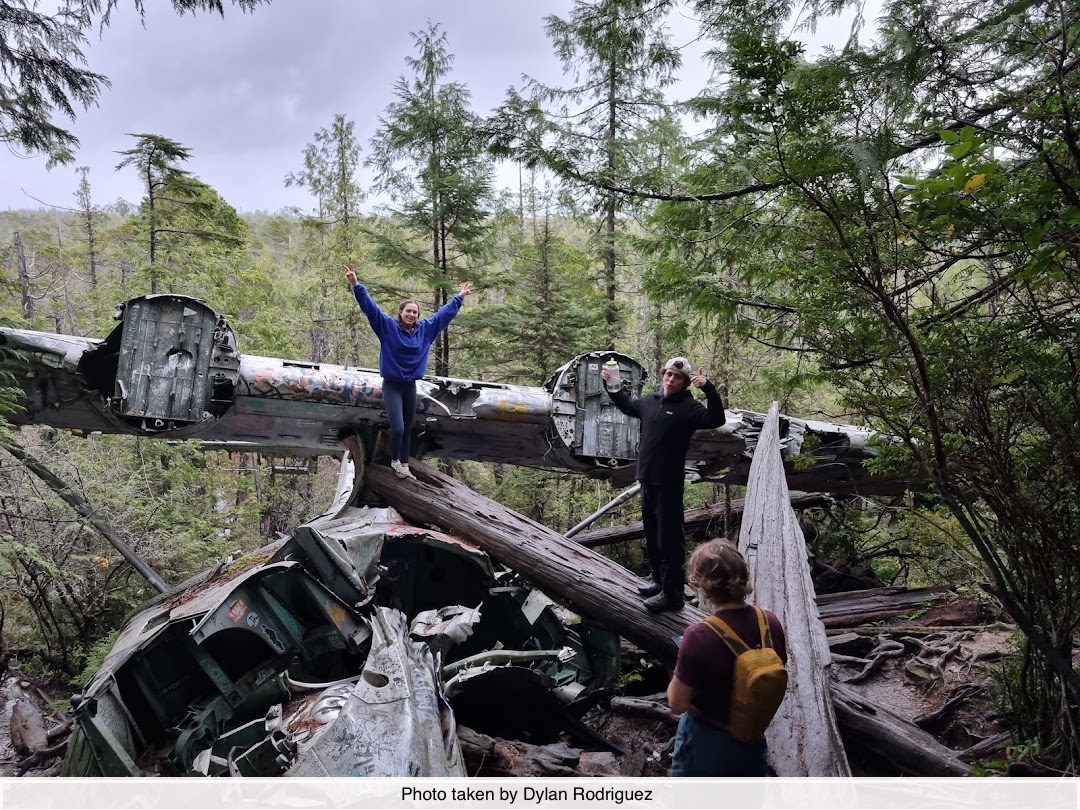 Others, like myself, decided to use the beautiful day to catch more waves. The waves were significantly bigger and created some rough waters. There were triumphs and tribulations; many waves surfed and some black eyes.
To wrap up the beautiful day, we decided to have a bonfire. Yiyi Yan generously provided the group with all the campfire essentials and along with a fireside serenade. We argued whose marshmallow roasting abilities were superior and whose resulting in mellow that were next to charred.
The rain returned Saturday morning and by this time we were all feeling the effects of lugging our surfboards around for the past two days. However, this didn't stop many of the group from getting back into the water. With even bigger waves came even more opportunity to take advantage of the real reason we all joined the trip… to get pitted. And who's to say you can't learn on reading break? I learned that although the word spondonicle is an excellent choice of word to yell at the ocean in frustration as you nose dive, the real meaning of this noun is a metal tool used to pick up a hot pot or pan which has been on a campfire or other heat source (special thanks to Roisin Delaney, my vocabulary teacher of the week).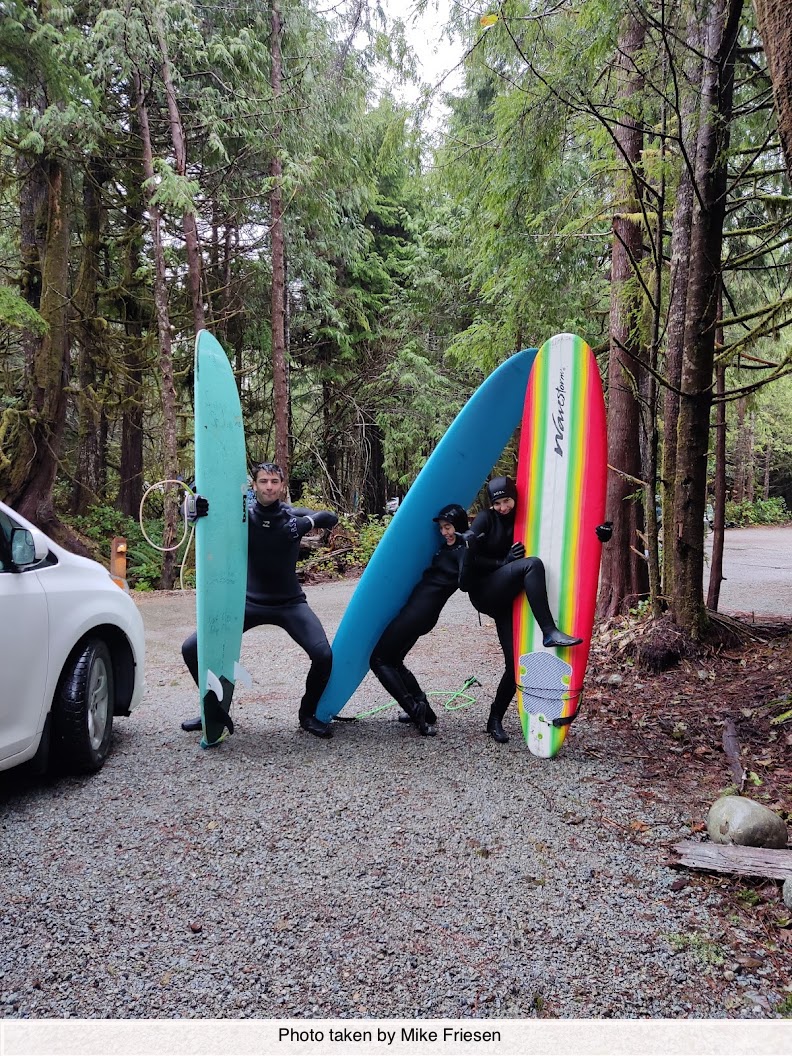 And then, four days and many trips to Tacofino later, the surf fest came to an end. The rain came by once again to grace us with its presence one final time and to see us on our way out. Tobias killed it in the trip leading department and I think each one of us could say it was an unforgettable break, one we will absolutely be bragging to friends and family about for an annoyingly long time.