Back in July Andrew and I got to cheakamus lake parking lot a after leaving burnaby at 6:30am. made it to the helm campground quickly, and then to the cinder cone, then up the south side of helm glacier to gentian ridge where we set up camp. Would have been the best campsite of all time but got quite cold making dinner
So we decided to attempt castle towers on the first day, against the original plan to climb early the next morning, we climbed until 5:15 PM got to about 1 hour from the summit and we turned back for a good dinner and attempt early the next morning.
As usual I slept in but around 8 am we started, I was feeling weak and went without my dslr camera and we summited in a very impressive three hours – I am very proud of this time. 13 hours second day making it all the way back to the car.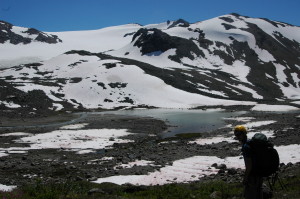 Cavers, Helm lake and Gentian Ridge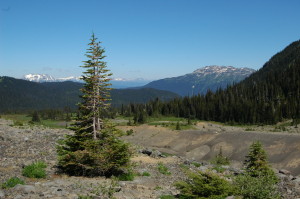 whistler
Cinder Cone
Castle Towers from campsite
Garibaldi from Polenomium ridge
Castle Towers from Polenomium Ridge
campsite on gentian ridge flat snow section from as high as made on day 1
campsite and castle towers at sunset day 1