Some destinations have a way of sticking in your head until you finally get there. I first saw Destruction Island on a road trip through Washington a couple years back and meant to go back and paddle there ever since. Now, it is a pretty small destination for the 7-hour drive to get to the put-in, so not the easiest to justify, and other points of interest on the Olympic Peninsula always took precedence in the past.  But this time, a perfect opportunity came up: a trip to the Peninsula with a couple other paddling buddies who had to leave a day early-leaving me with enough time to check this one off my list on my own.
The ominously named Destruction Island is a small-ish flat-topped island roughly 5 km from the coast of Washington, in open water. Its modern name is either a reference to 3 shipwrecks that happened on the island and it's long north-reaching reef, or the two explorer ship landing parties that got massacred by local natives.In either case the morbid history made it that much more curious of a destination. On top of the island is a now-decommissioned lighthouse, which I always found super neat.
I spent about an hour the night before on recon, trying to find the best beach to launch from. Turns out despite the multitude of beaches on the map, the pickings were pretty slim as most are either far or are just an overlook with no actual beach access. I settled on Ruby Beach which only adds maybe 1 km to the trip and has reasonable beach access (wide trail down from the lot).
I launched into mild surf just after 7 AM. As a welcoming gift, the ocean threw me a 5-footer that broke on top of me but didn't send me back to shore, and I was out. Seas were calm for the crossing, even though at the back of my mind I was concerned about landing in surf, the spot I launched from had quite a few submerged rocks.
After an hour or so long crossing, I arrived at the destination, which looked like a fairly normal island. I started going around it clockwise looking for some sort of a harbor or dock that would have serviced the light house while it was operational, and eventually I found it. Or what's left of it, which was no real use to me as the dock itself was long gone.
I paddled through some natural channels in the rock to the closest spot to the base of the "bridge" between the top of the island and where the dock used to be. The area is a massive seal colony. Seals everywhere. Most seals I have ever seen in one place, and I have seen lots of seal colonies. The channel I paddled up was no exception, and I could see the seals swimming around under my boat in clear shallow water. That in itself made my day.
The bridge looked precarious. I am not sure if the bent shape of it is the way it was built, but with some visibly cracked beams, I would guess not. But my half-educated guess was if it was also meant to carry a rail cart 10x my weight, I shouldn't make it collapse (hopefully…). I gave it a trial shake and it didn't fall over, so I walked up it to the end.
At the end of the bridge, a bush greeted me. I asked the bush to move over and so I can pass, but bushes don't talk and this one was no different. So I crawled/ducked and that way managed to follow a miniature clearing left and over the rails, where the aforementioned bush had not yet spread it's domain. But one day I am sure it will. Between crawling and slowly walking bent over, I managed to get to the lighthouse. On a hot day, in full paddling gear, I was sweating like a bastard, but also very glad for my helmet.
A neat old abandoned lighthouse and surrounding buildings emerged from the shrubbery and I rejoiced. Mission was accomplished. I wandered about, took some photos and eventually followed the rails back into the bush. Again, I was glad I was wearing a dry-top well past it's prime, and a wetsuit that was ready for scrap, not a $1000 dry-suit like some people I know.
After a successful retreat to my  boat patiently waiting for me on top of the rocks, I launched back into the water. I got to add a sea otter to the already-good list of marine life I saw on the island. And in a typical sea-otter fashion, it took about 3 times longer to decide I am a possible threat than a seal would. No wonder they were almost hunted to extinction.
For landing I picked a spot a bit to the right, away from rocks. I figured I'd rather sweat for 10 minutes more carrying the boat than risk hitting a submerged rock during a surf landing gone-sideways(and upside down).  The surf had actually mellowed out since when I had set out, so it was even less of an issue than I had figured.
Great trip, glad I got to check it off my list. (But I still think the bridge was pretty sketchy)
The drive was pretty.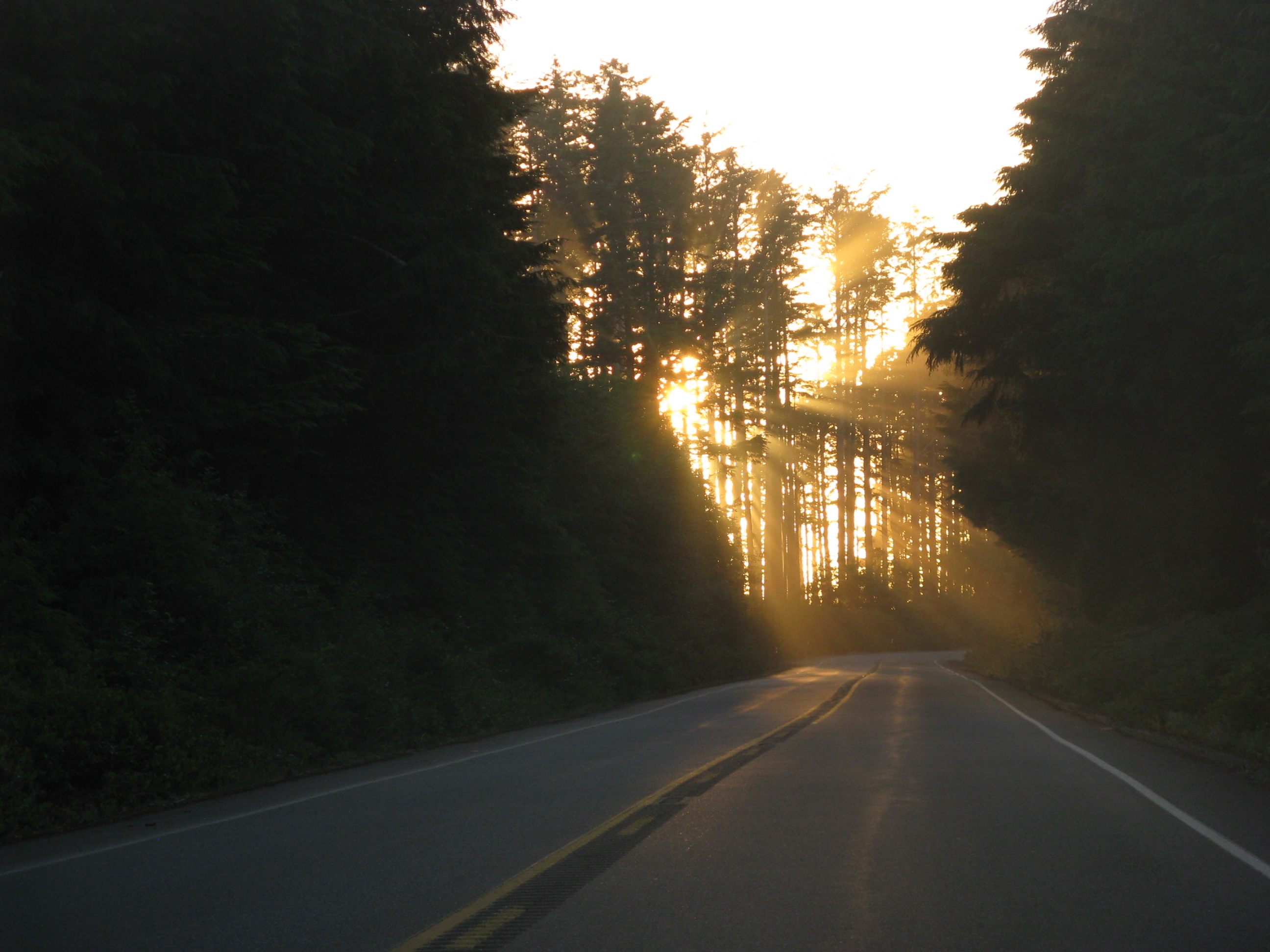 Nice sunset while doing recon is always a bonus.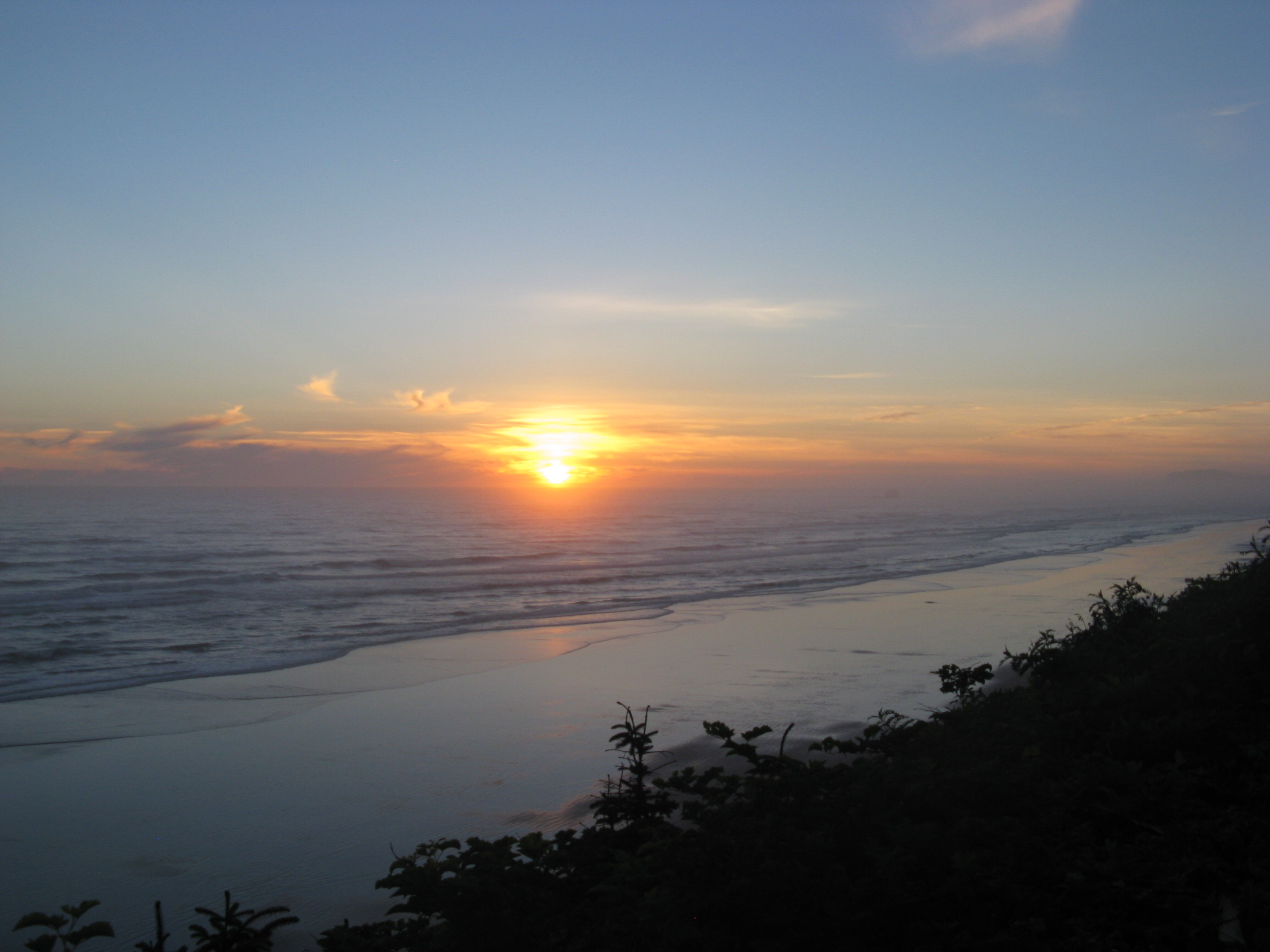 This is what is left of the old dock(?)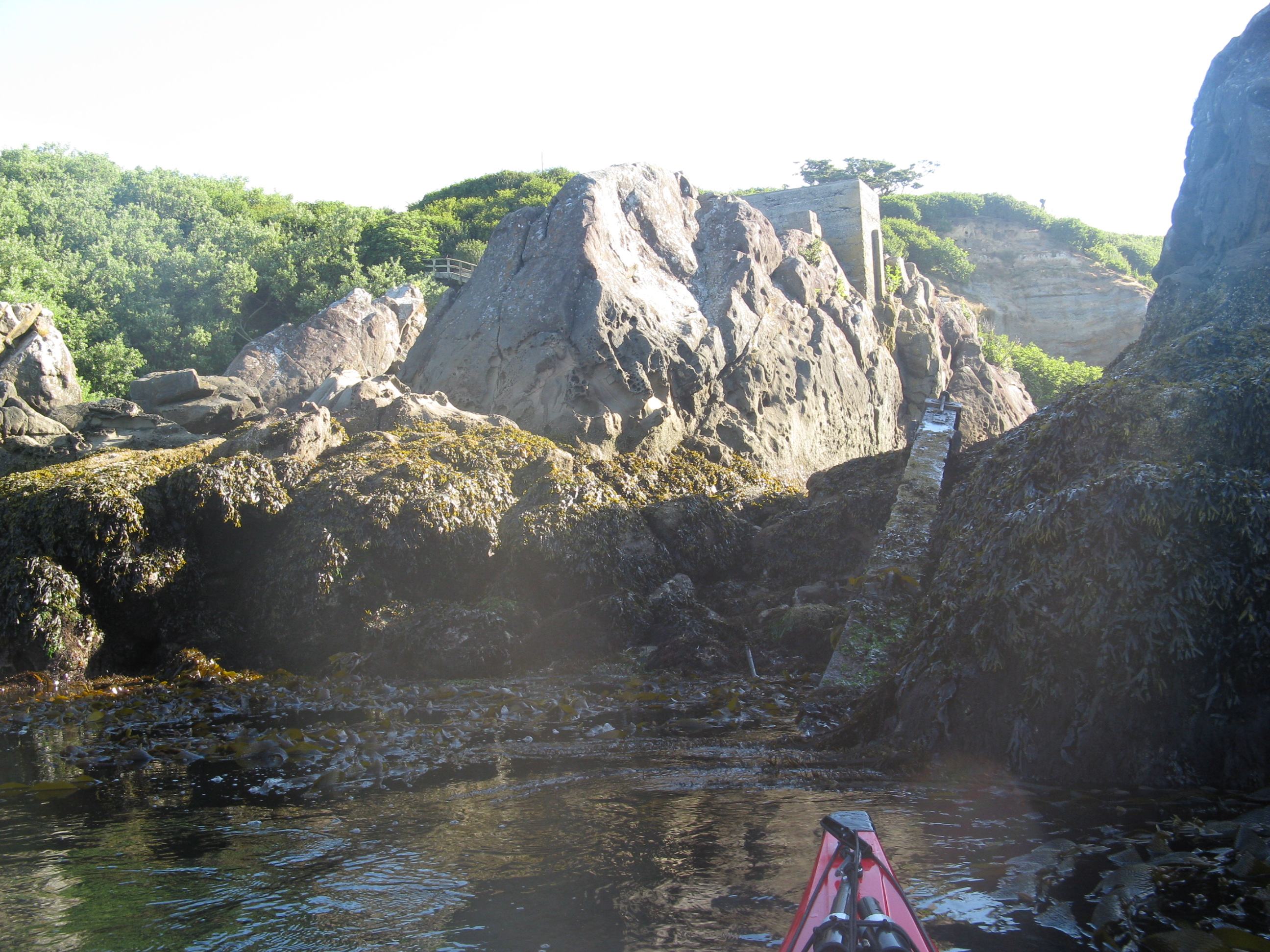 Lots of channels to paddle through.
Lots of intertidal marine life.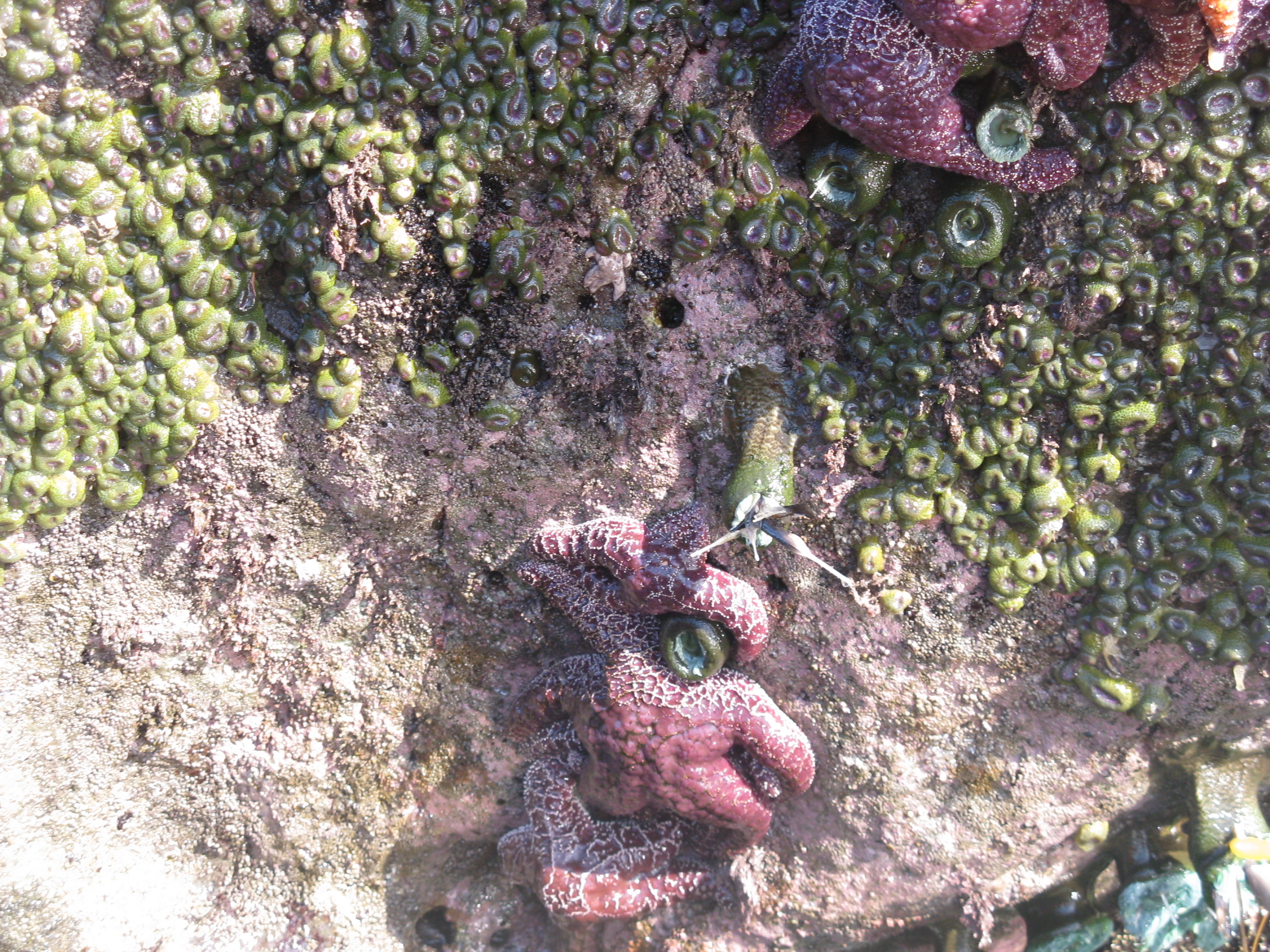 Pelican!
The view approaching the island
The sketchy bridge is sketchy,
Hi bush.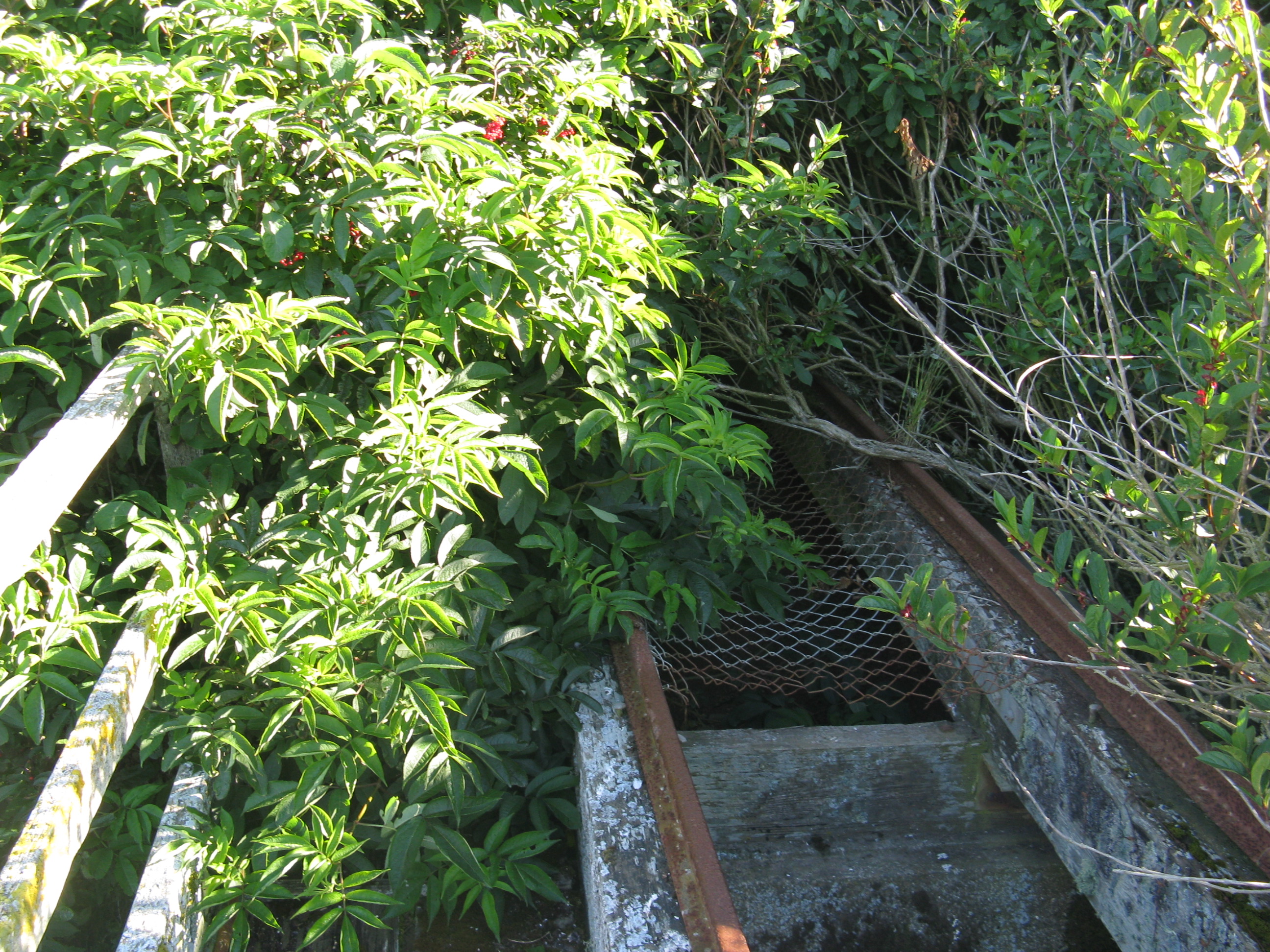 The red dot more or less in the middle is my boat.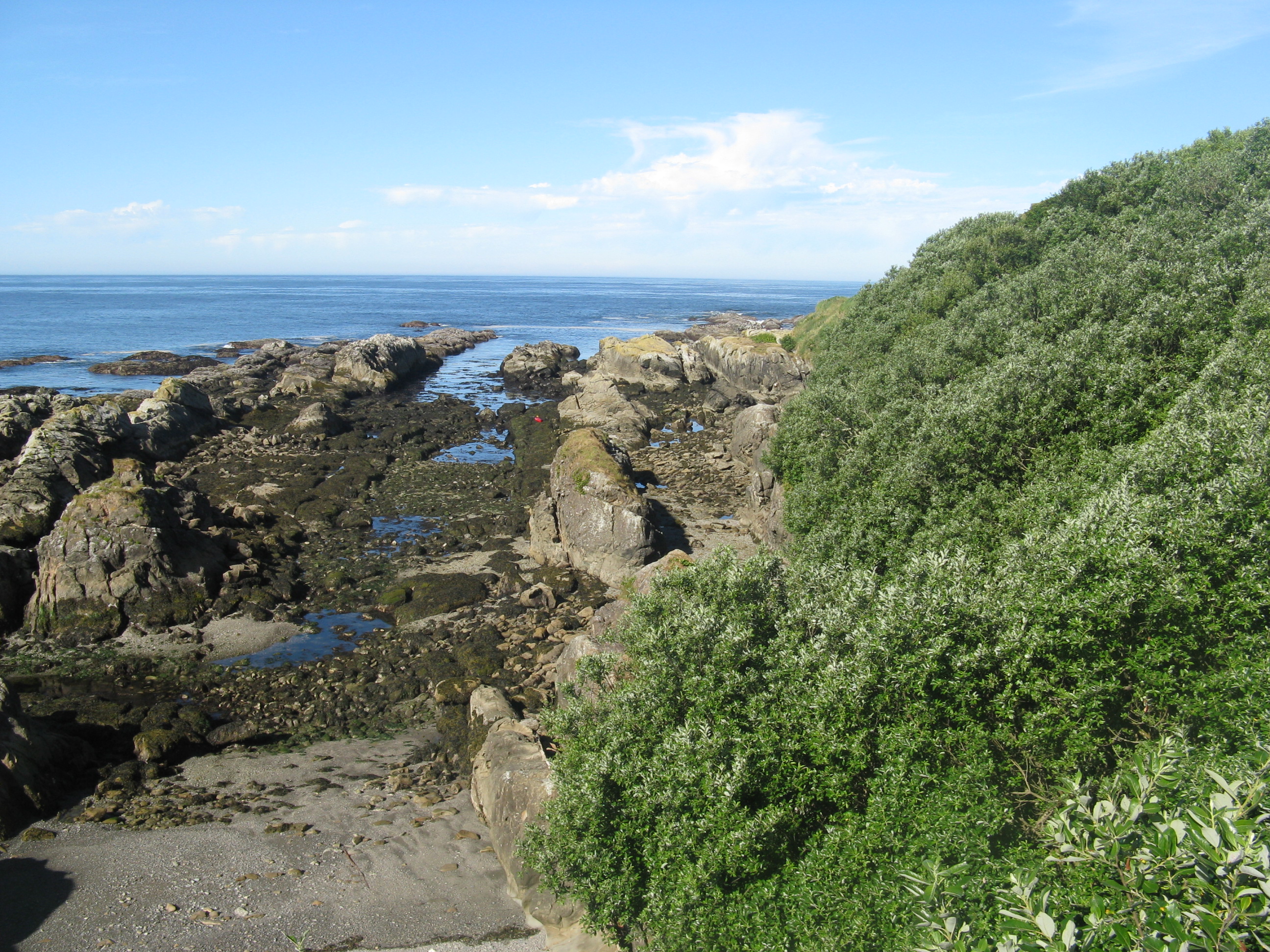 Crawl space.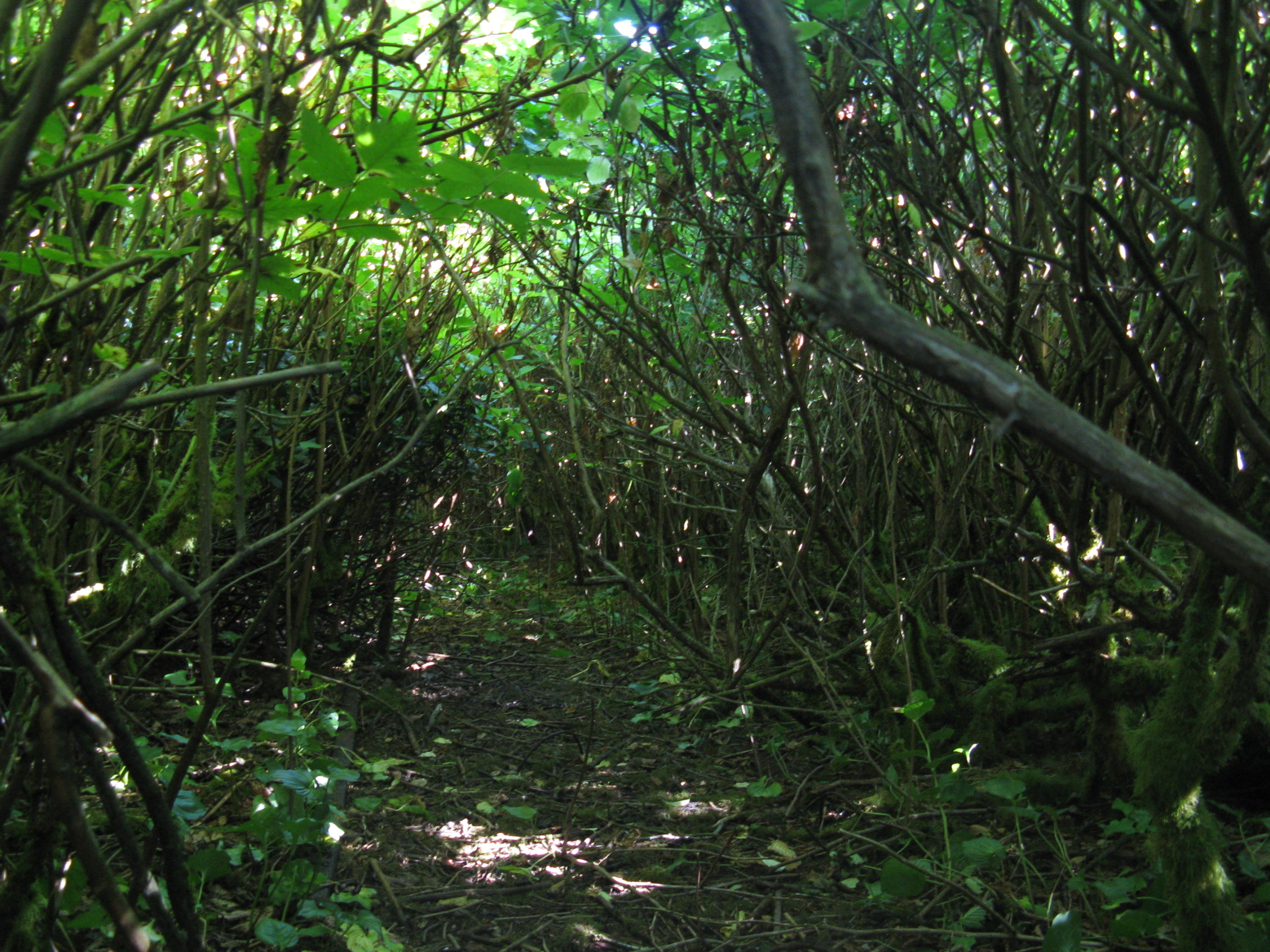 View of the lighthouse through the bush.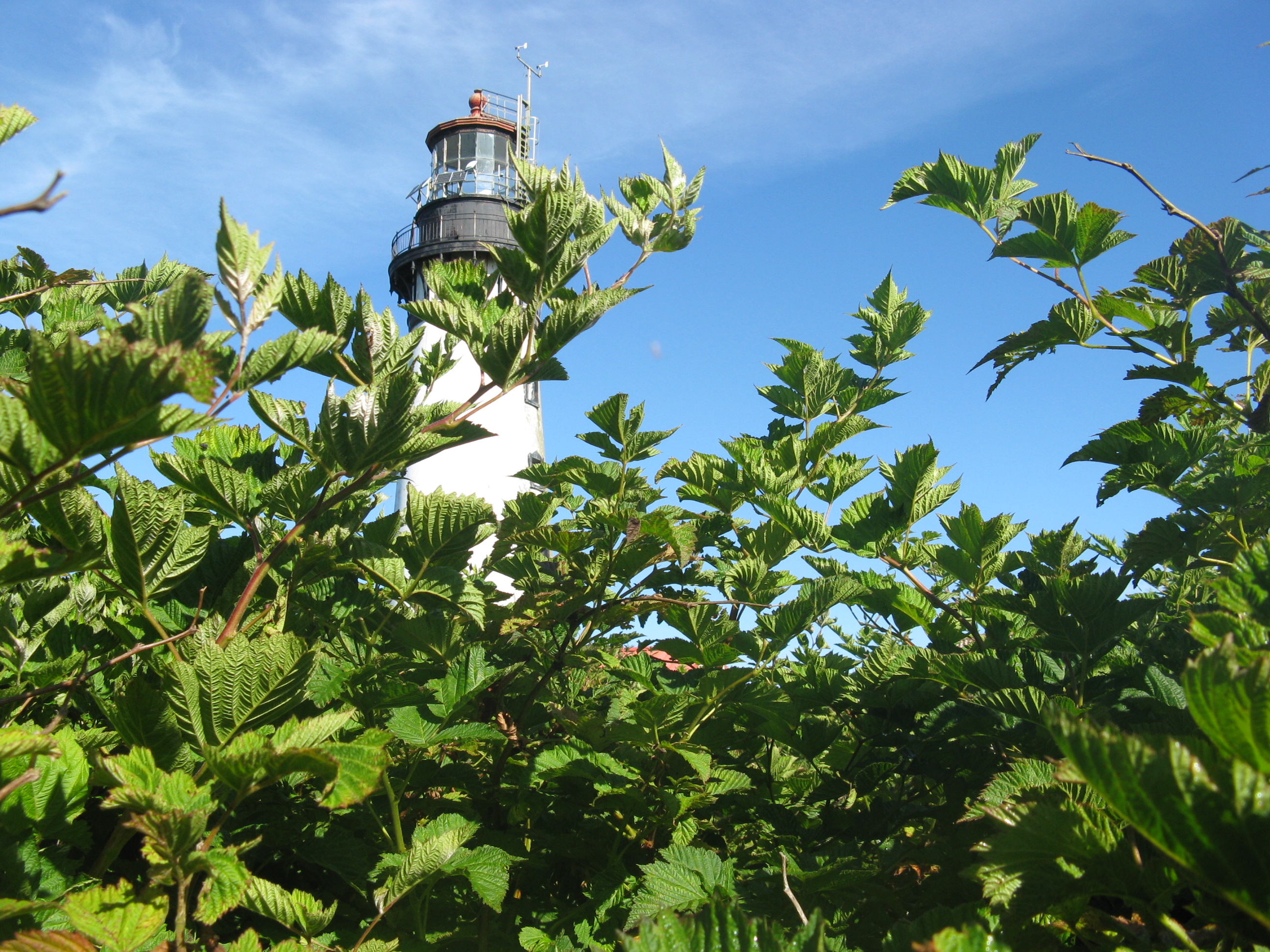 Bush giveth,bush taketh away.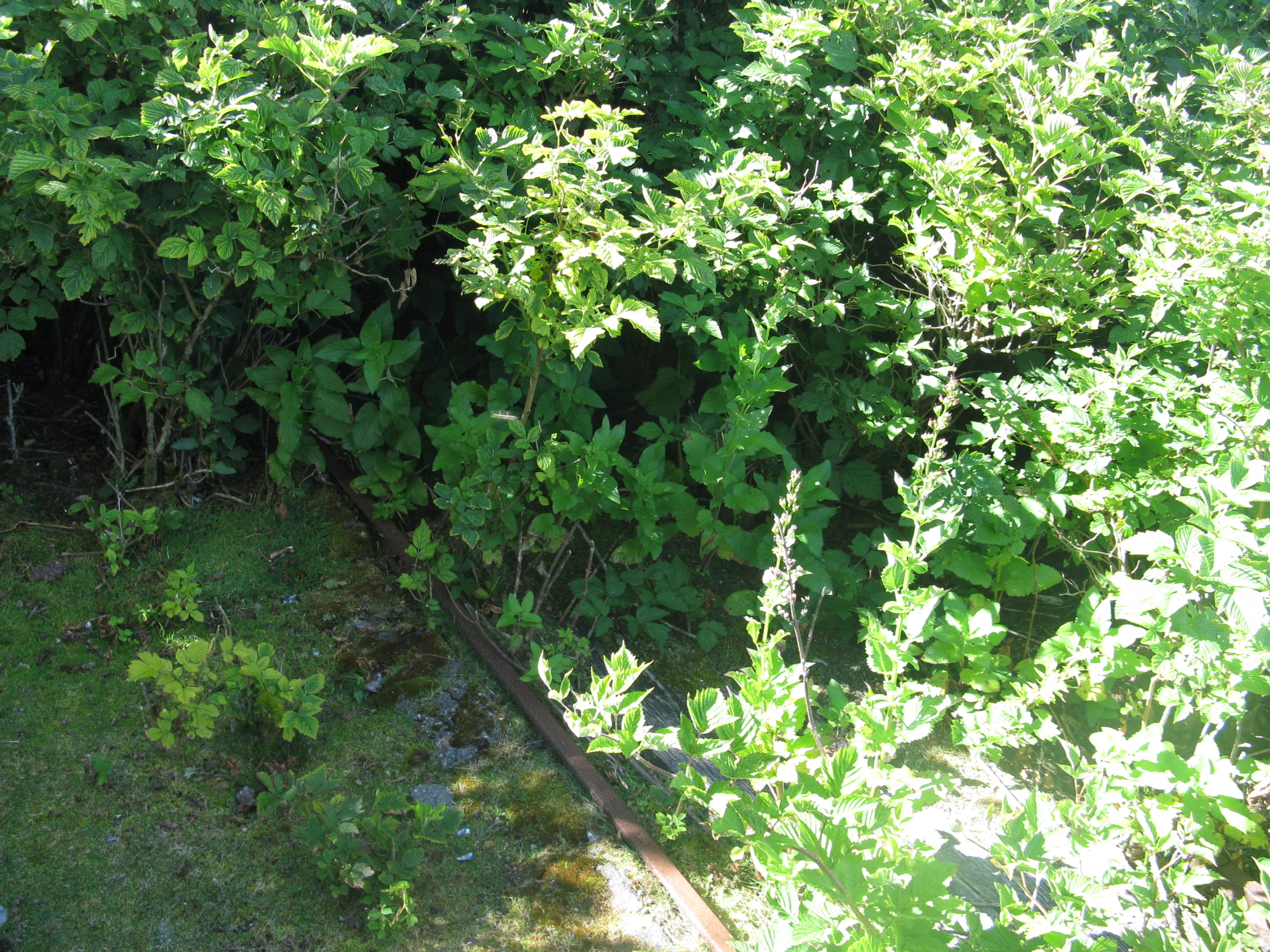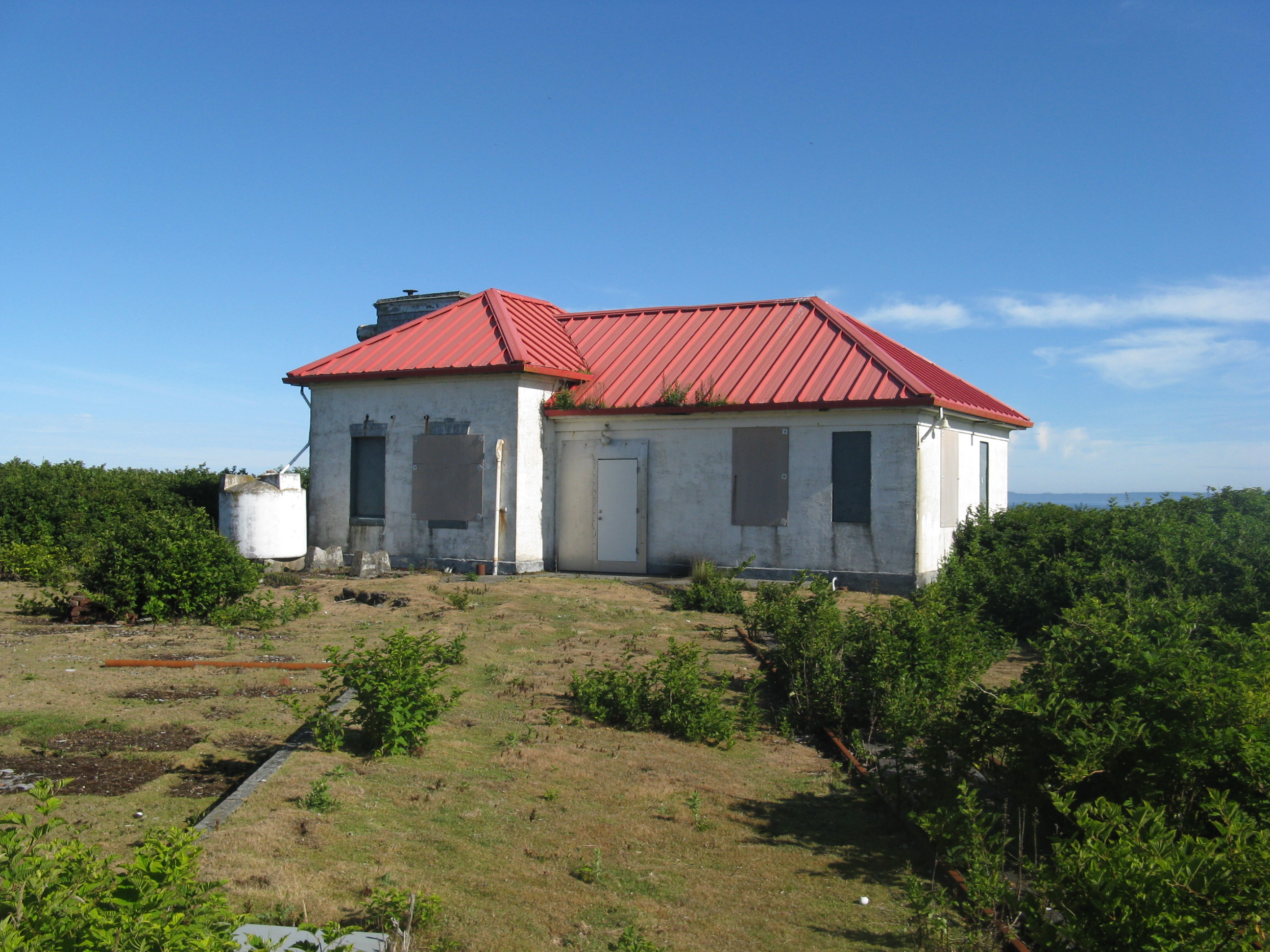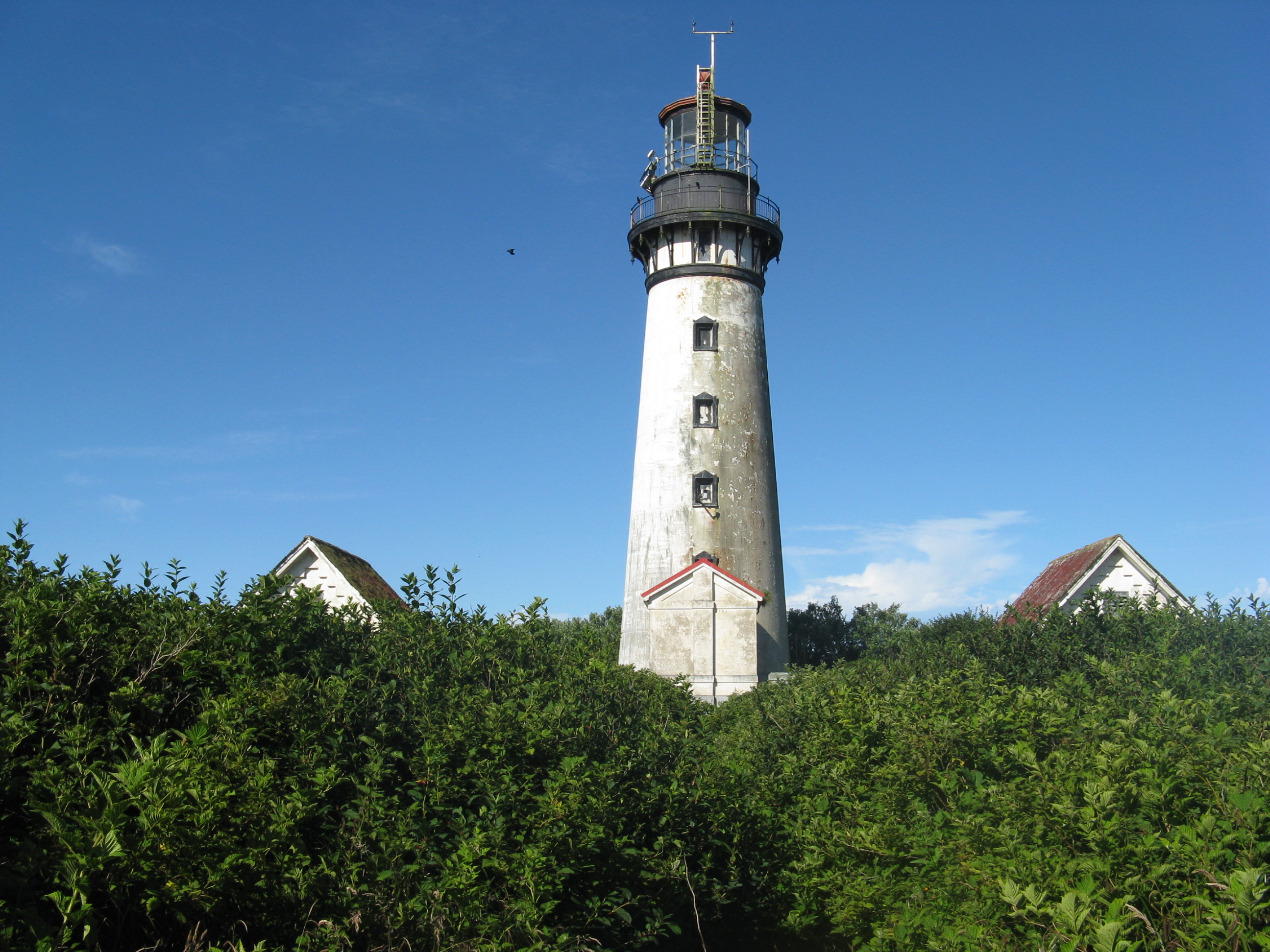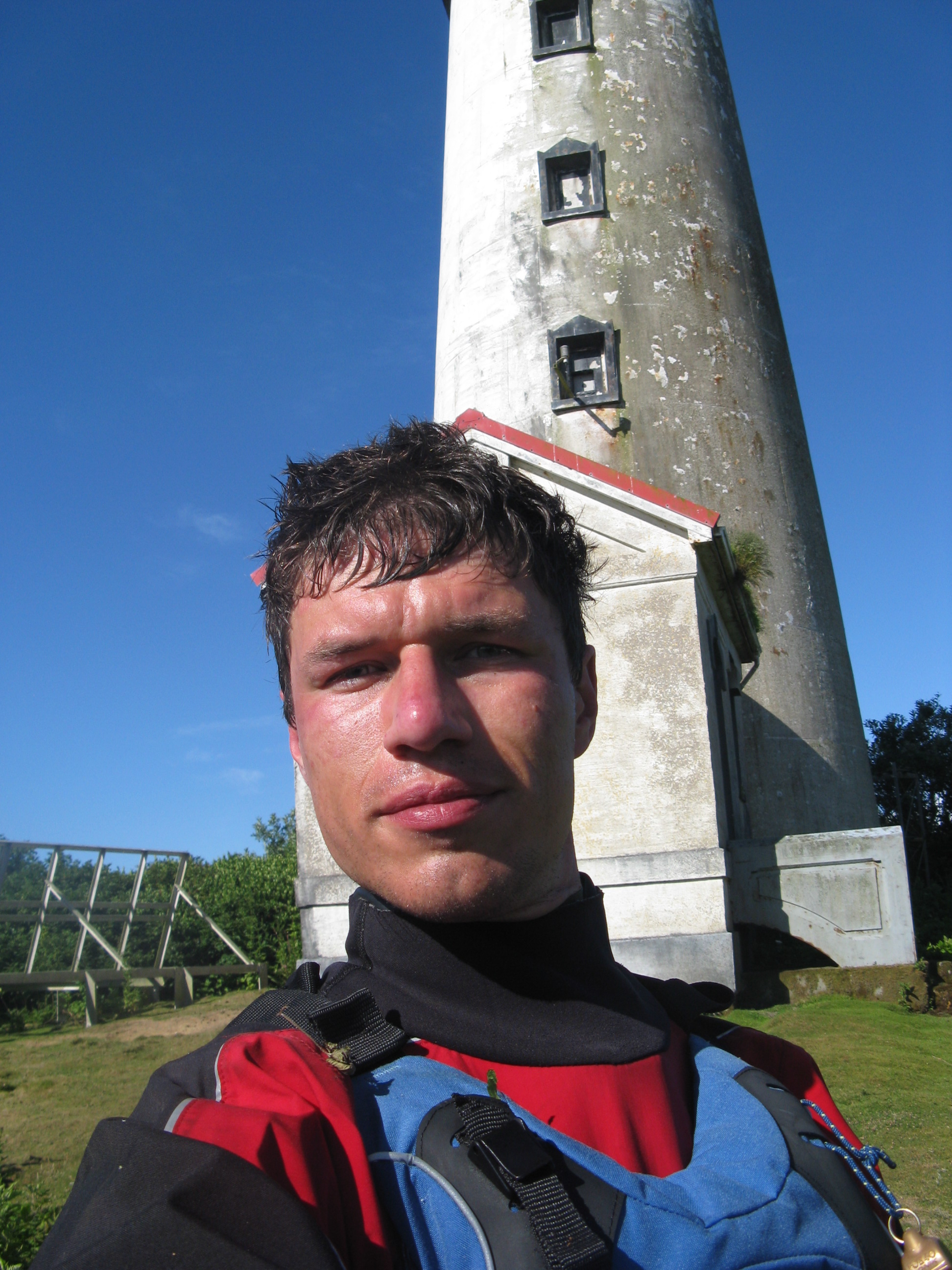 And this is the bridge from inside the bush. Apparently I was entering on my own risk. Except the sign is at the top.
The sketchy bridge is even sketchier from the top.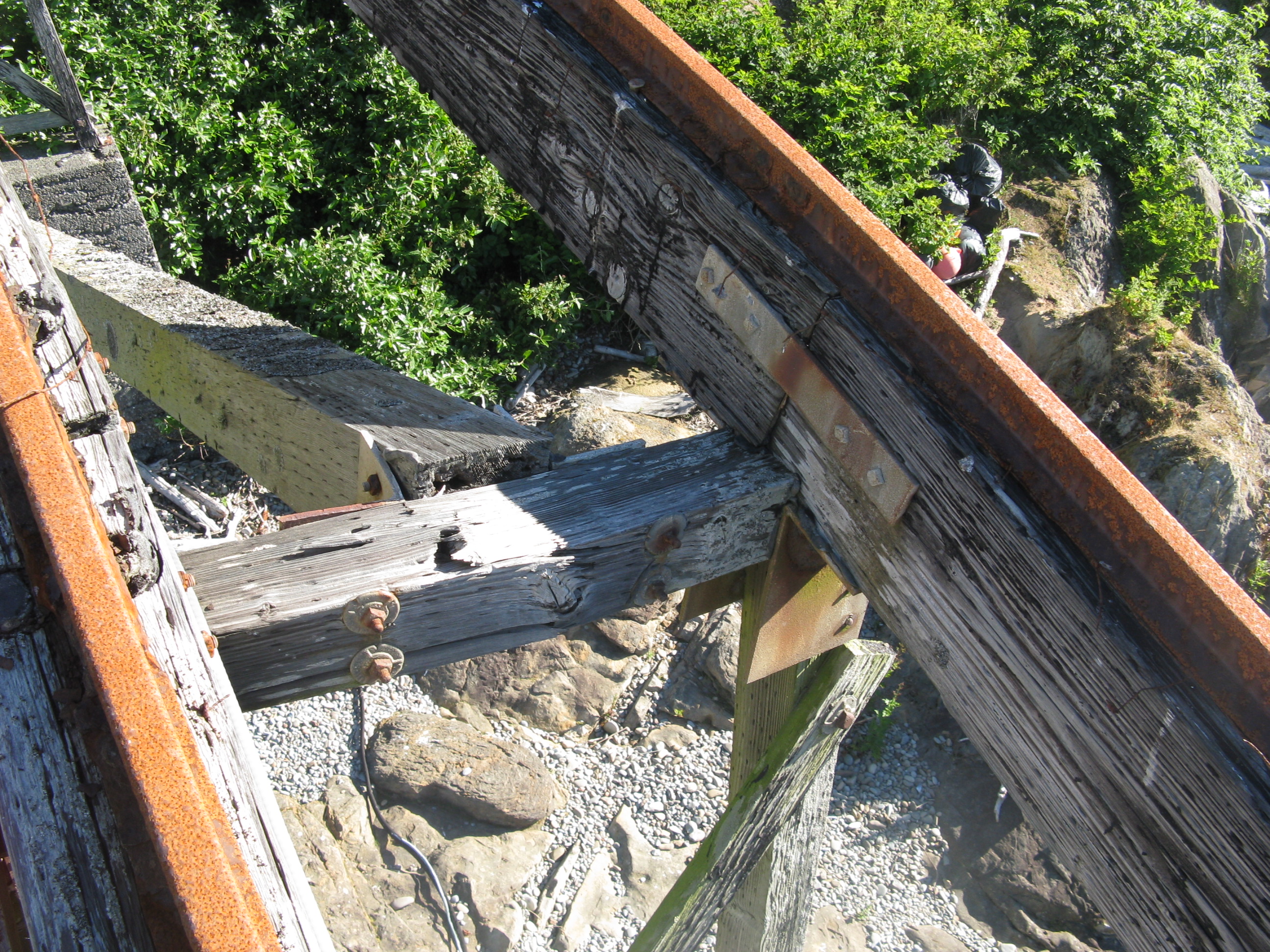 Back ashore.