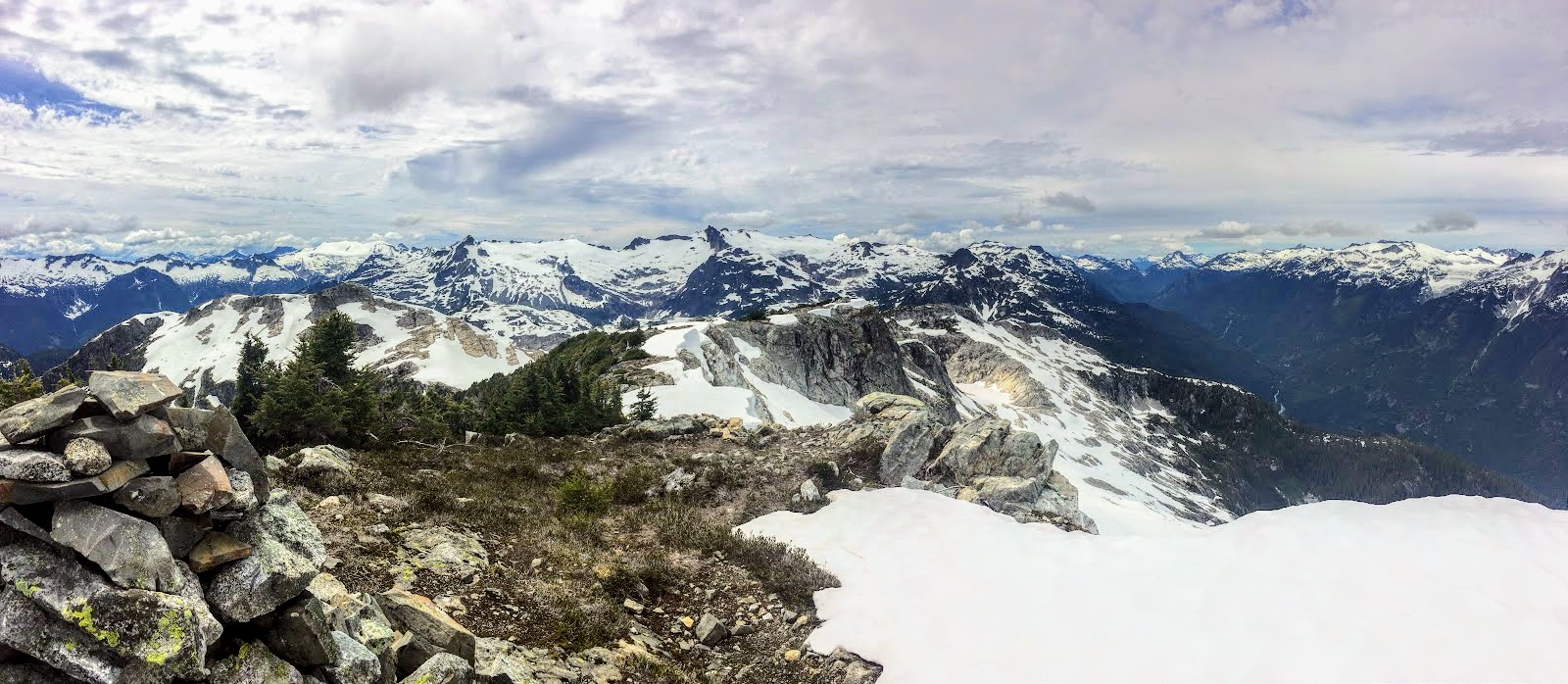 Lianne, Mirko, Mia, Andrew and I started our incline from the trail head on Ashlu Road at 9am as planned. We took the wrong turn that made for a brief detour in the beginning, but were back on track soon enough and quickly found ourselves on some relentless steep inclines. The trail isn't very well-maintained (but still marked well), so there was lots of deadfall we had to climb over/under along the way. We saw Crooked Falls along the way – thunderously loud and spectacular viewed from its side. It's about 7km each way with 1800m of elevation – going up took about 5.5 hours with about 3 breaks. We also met fellow VOC'ers along the way! The last hour or so is well above the tree line and we found ourselves walking on/in snow – still frozen enough to walk across without completely falling through (except for a few instances). Truly mind-blowing panoramic views up at the peak – the closest in view being Pelion and Ossa. We could also see Baker far off in the distance.
.
After a brief break, we started our descent at 3pm. It was ridiculously steep and slippery – we all fell at least twice (I myself fell probably about 20 times, no joke). It was much steeper, slipperier than we expected, so it took us way longer than we thought it would – we were back at the car around 7:30pm. That said, the last twenty mins of that was taken up with competitive thimbleberry picking. After some Indian food in Squamish, we were back in Vancouver by 11pm.
.
So, 10.5 hours, 31.3km of distance covered (though the hike itself is about 14km round-trip), 1800m of elevation gained then un-gained, 44,108 steps, about 30 falls together as a group, and countless 'wowowowow' moments, all made for a pretty strenuous but grand day! A big thanks to Lianne for organizing this trip, and grateful for the cohesive and patient group!
.