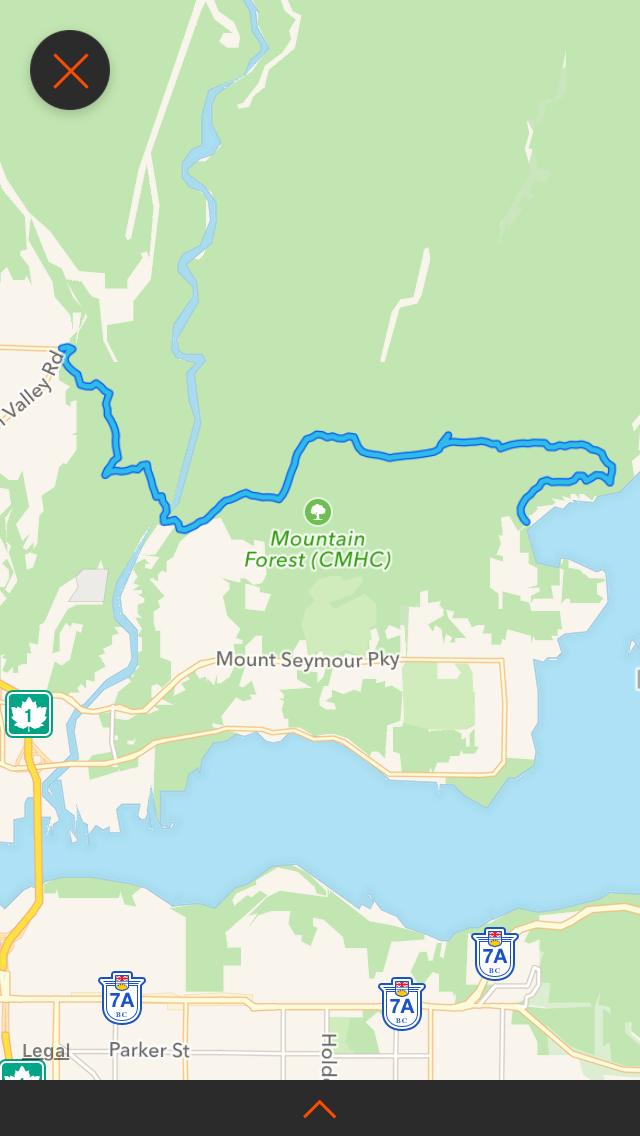 Five brave and donut hungry runners gathered downtown this past Saturday, March 27th at 9:24am to catch the #210 to Lynn Valley. The lead was a trail that the trip organizer had scouted out on a hike two weeks prior. It turned out to be perfect trail for an intermediate level trail run. 
The weather was overcast to begin with, though sunny by trail's end. Trail conditions couldn't have been better. Some sections were fairly technical, though nothing our runners couldn't handle. Oh, and there were stairs. Lots of stairs. The net elevation change for the route was approximately 400m, though probably more than double that number in total elevation change. 
Group morale remained high throughout, and even though one of our members experienced a personal crisis at the 3km mark, they powered through it like a champ. No one was getting left behind. 
The highlight of the trip was obviously the honey donuts at Honey's Donuts in Deep Cove. If you haven't experienced them yet, put it on your bucket list! They taste like heaven and they're a great way to recoup some lost calories (an important consideration for an ectomorph like yours truly). 
All in all, a swell trail run with swell people. I'm sure I speak for the group when I saw we're looking forward to the next one!