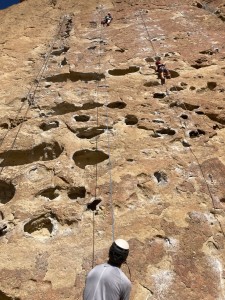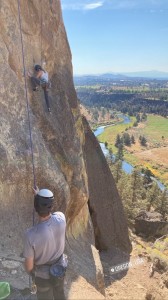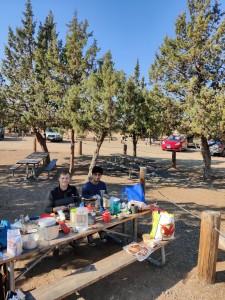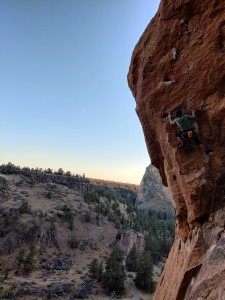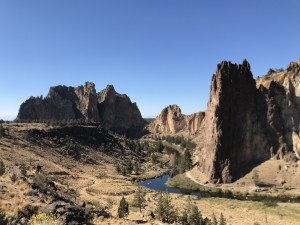 Our group arrived to the Smith Rock state park campground late at night on Thursday. 
The night was chilly but nothing that five layers and stuffing oneself inside the backpack couldn't solve. 
We woke up the next day and took an easy morning, some cooking pancakes and others eating spoons of peanut butter while other VOC members went on for their first climbs of the weekend. 
We packed our lunch and headed for the climbs on the Phoenix Buttress sector, single pitch sport climbs ranging from 5.8 to 5.11a. After a few hours, other VOC members driving on Friday joined us at the sector and we all climbed until the end of the day. We had dinner all together, played guitar songs and planned routes for the next day. 
On the second day we headed early to climb the Morning glory sector but after a couple climbs the sun was too strong so some of us headed for a multi pitch (Wherever I May Roam) on the other face of the rocks, where we spend most of the day. On our way back from the multi we came back to morning glory and finished a climb we hadn't been able to do earlier in the day. 
Back at the campground we had some dinner and music and decided to go back to Morning glory at 6am this time. 
This is where we spent our Sunday morning climbing all the fun buckets and little crimps and headed back to camp at 1pm to break camp and head to Portland for a good lunch with expensive coffee and free tacos from nice Mexican ladies. After this we headed back to Vancouver. 
Wrapping up it was an amazing weekend with amazing people where I personally had lots of fun and learning.