Last easter weekend Jens organized a beginner climbing trip to Skaha to show all us newbies the ropes (yeah I said it). I am super grateful to Jens and Sam for taking the time to do this. I know everyone learned a ton of skills, and I personally no longer feel like an imposter indoor only climber.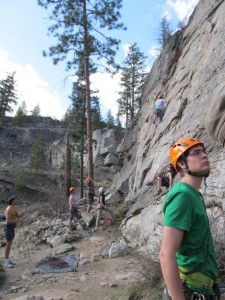 The trip began with me sleeping through my alarm and waking up to Marc-Andre calling me from outside my apartment, good thing I packed the night before. After this we rendezvoused with the other car and were soon on the road. A 745 departure time from Vancouver had us arriving at our campsite on Okanagan Lake Provincial Park at midday: enough time to quickly set up our camp and head to the crag.
We started out by learning skills in the "Daycare"  area (belaying, lead climbing, setting/cleaning top ropes, rappelling) which is right close to the parking lot and ideal for beginners. A few of us also headed up to "Diamondback" to try out some other stuff. The day ended with pasta, campfire, a few drinks and a sleep on the beach under the stars.
During the second day I began to hear rumors that Jens' Subaru Outback was beginning to sound a little worse for ware and just barely limped into the parking lot at Skaha that morning. Jens asked the engineers on the trip for advice and next thing you know Marc-Andre is replacing the spark plugs in the parking lot of Canadian Tire. I wish I could say the car ran perfect for the rest of the trip….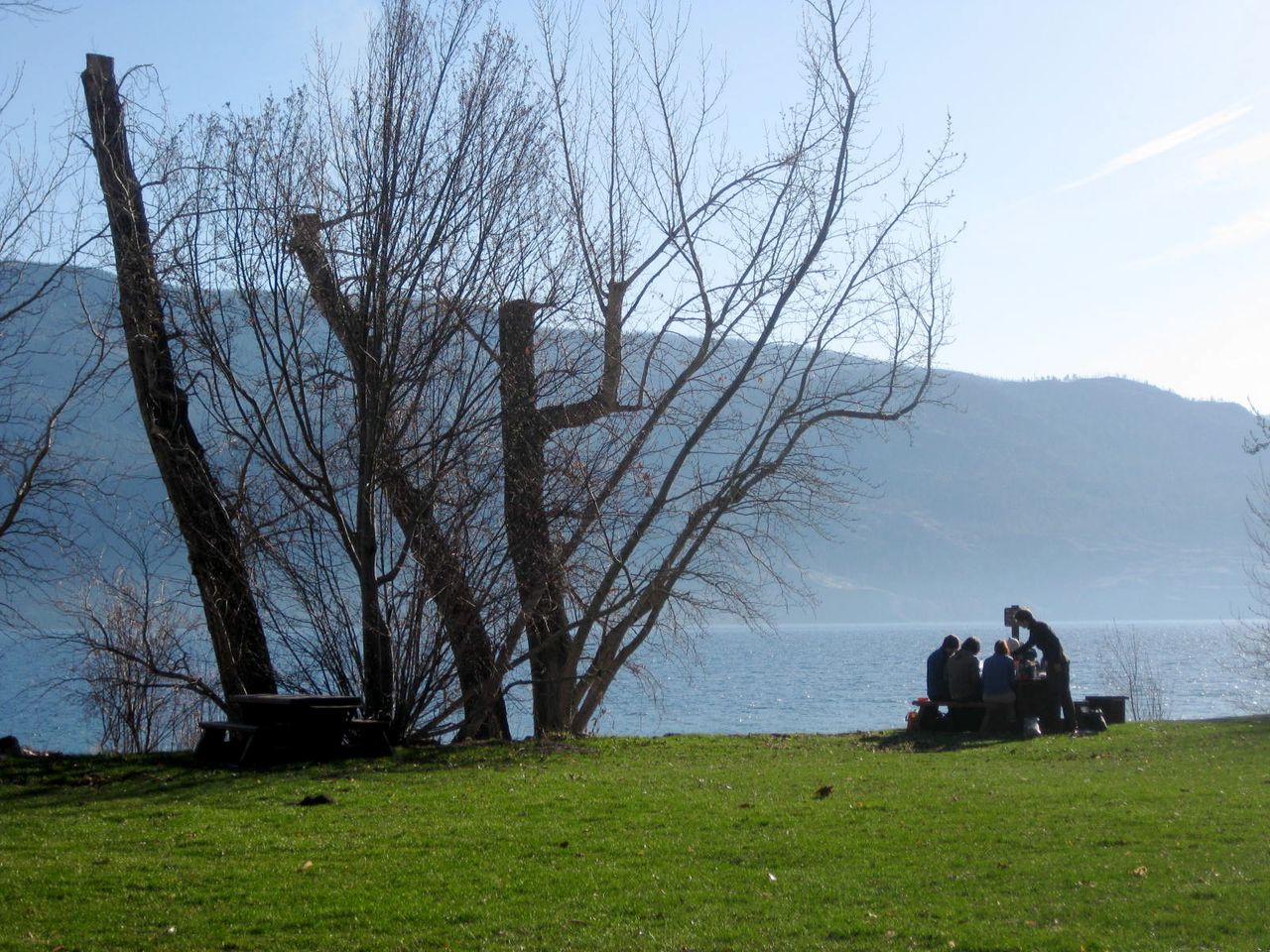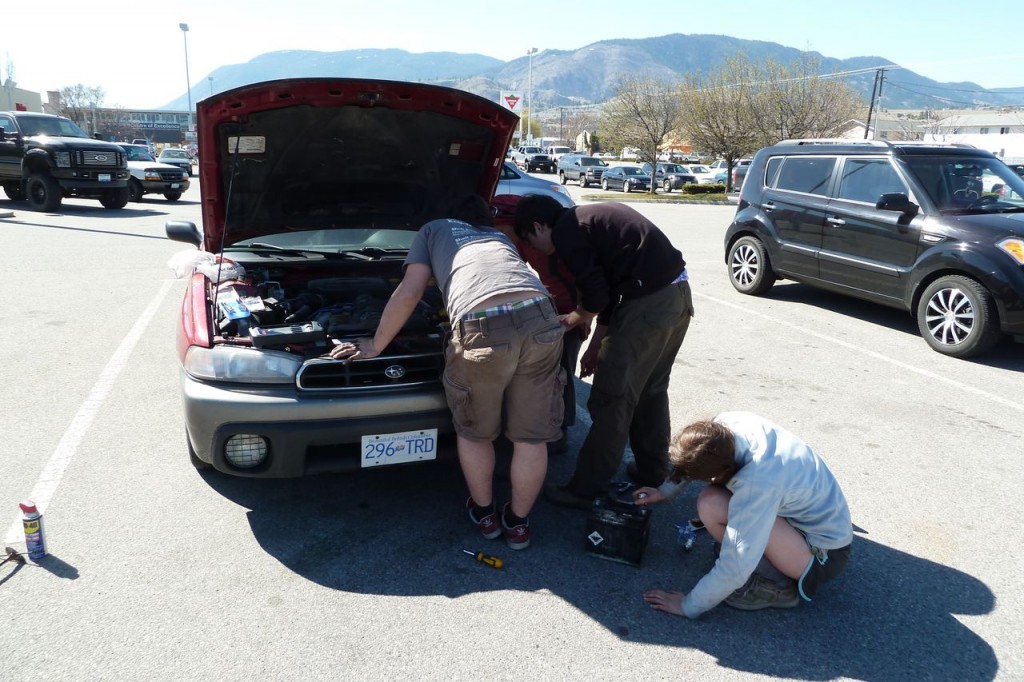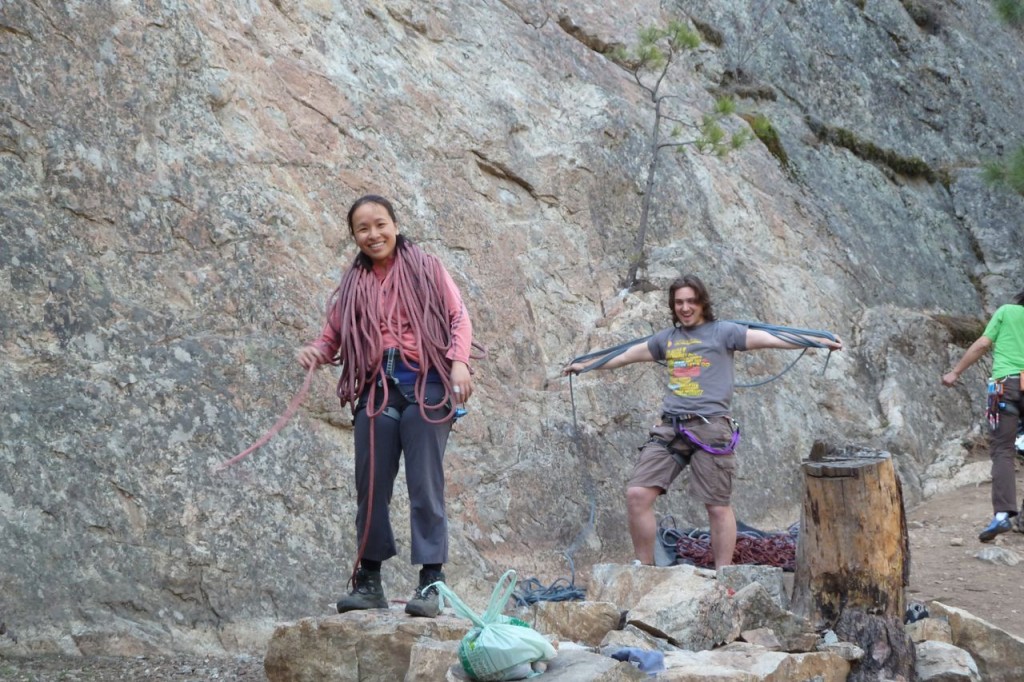 Also this night we attempted the grand plan of making beer up the butt chicken on the campfire which quickly turned into beer roasted chicken, which then quickly got attacked by a bunch of hungry climbers in what I can only describe as a bunch of hyenas in the Lion King. Man it was tasty though.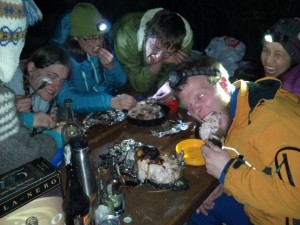 On the third day more routes were sent in the Red Tail and Diamondback areas and I left feeling very satisfied with my climbing and all the new skills I picked up. One half of us left with Marc-Andre in the evening and the other crew stayed with Jens' car for an extra day.
While sitting in my lab at UBC I learned that the rest of the crew still at Skaha was having another car adventure. The alternator strap came off, they went to the mechanic to get it put back on and he busted the harmonic balancer which meant they had to Purolator a part from bloody Vancouver to fix it! So they got a rental car and had an extra day of climbing, that's a 5 day weekend if you are counting, is it possible that the car knew climbing was better than responsibilities?
Stuff to take away from the trip
-        The 'daycare' area at Skaha is right beside the parking lot and an ideal place for beginners to learn climbing skills.
-        There is so much room at Skaha that even on this first long weekend of the summer with perfect weather it still didn't seem too full. Don't get discouraged if the parking lot is packed.
-        The Okanagan Lake Provincial Park Campground is beautiful but a little family oriented and a little far from Skaha. There might be better options.
-        There is a sniper outhouse if you keep walking passed the Red Tail Lower and Seven Dwarfs area that offers a peaceful meadow and incredible views of the Okanagan valley for all of your natural needs.
-        Watch for ticks at Skaha. Seriously!