After Wednesday's outstanding pre-meeting (great slideshow Rosie!), the drivers (Christian, Jacob and I) made secret contacts to decide which car should arrive late on Saturday. Jacob was very excited about the job and worked hard on a very credible story about "where the hell did I put my keys". Very good job man, we almost believed it was for real (:-)
The hike to Garibaldi Lake campground was a nice and gentle warming up. Took about 3 hours to reach the lake – our first WOUHAAAA point! The place is breathtaking and looks really like… Canada! We didn't wait long for Team C to arrive (very fast walk guys), and enjoyed the late afternoon – quite fresh – atmosphere. Supper on the beach was definitely the second WOUHAAAA point of the day.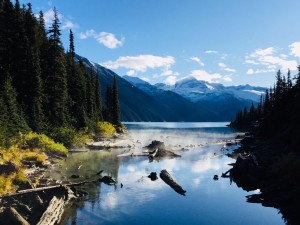 Sunrise on Sunday made it clear from the outset that "this goanna be a good day". Breakfast and packing up was very inspired by the landscape – RELAX! Our journey to Panorama Ridge started around 10am, which was a perfect timing to meet the 11.30 Bear. The surprise was total – the panic too – but we managed to make some descent pictures.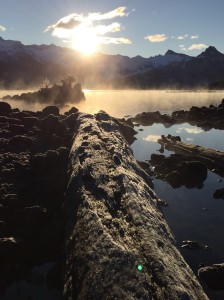 The hike to Panorama Ridge is a bright and colorful dream. Snow welcomes us on the top of the ridge where we found our second WOUHAAAA point (you are free to put more AAA if you want). It was a good place to pick nick and enjoy some amazing "because we had to" moments (well done girls).

The downhill to Taylor's Meadow carried us smoothly to the late afternoon. It was time for some of us to go back home and for some other to go for a "chill swim" (brrrrrr..).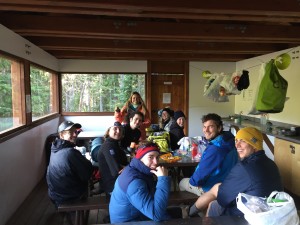 Monday saw another brisk, 6am wakeup at Taylor's Meadow campground. We managed to pack up and be on the road a little faster than the first day, so we were off hiking by 8am. As planned, we left our bags at the campsite and made it to the top of Black Tusk around 10.30am.
Despite warning signs that we should not go past the trail end, Jacob and Matthew made the final call that it was our one and only chance to see the view from the ridge and we climbed our way to the top. As usual, the grind was worth it and we had magical views with clear blue skies. We then trekked down to have lunch at the hut at Taylor's meadow and made our way back to the car park for mid-afternoon.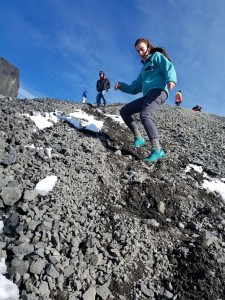 A final highlight of the trip was the sighting of not only one, but five black bears as we made our way back. One was even brave enough to take up the entire track, causing every hiker to modify their route slightly. All in all, after 14km of straight downhill, we were all exhausted but content. Successful weekend all around!
Thanks to Rosie for such great organisation and commitment, and to a hilarious group of people who definitely do love the outdoors.
Laura & Yves