Trip Report by Cathy Wang
During the wonderful weekend of American Thanksgiving (Nov 30-Dec 1, 2013), 19 VOCers with high stokage headed to Phelix Hut to celebrate this joyous occasion.
After arriving at the trailhead, we realized there was not nearly enough snow to ski/ snowshoe just yet, so we begun the climb up the logging road with the skis/ snowshoes strapped to our packs.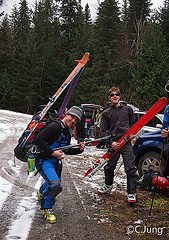 Picture 1 ski heroes!
Eventually, we hit sufficient snow for the skiers to strap on their skis, and we happily hulled ourselves towards the hut.
Picture 2 Crossing the Log Bridge
We crossed an avalanche path on the way, where some of us took the opportunity to take a break and enjoy our lunch before continuing on our way. (note: avalanche paths are not always recommended as lunching sites…)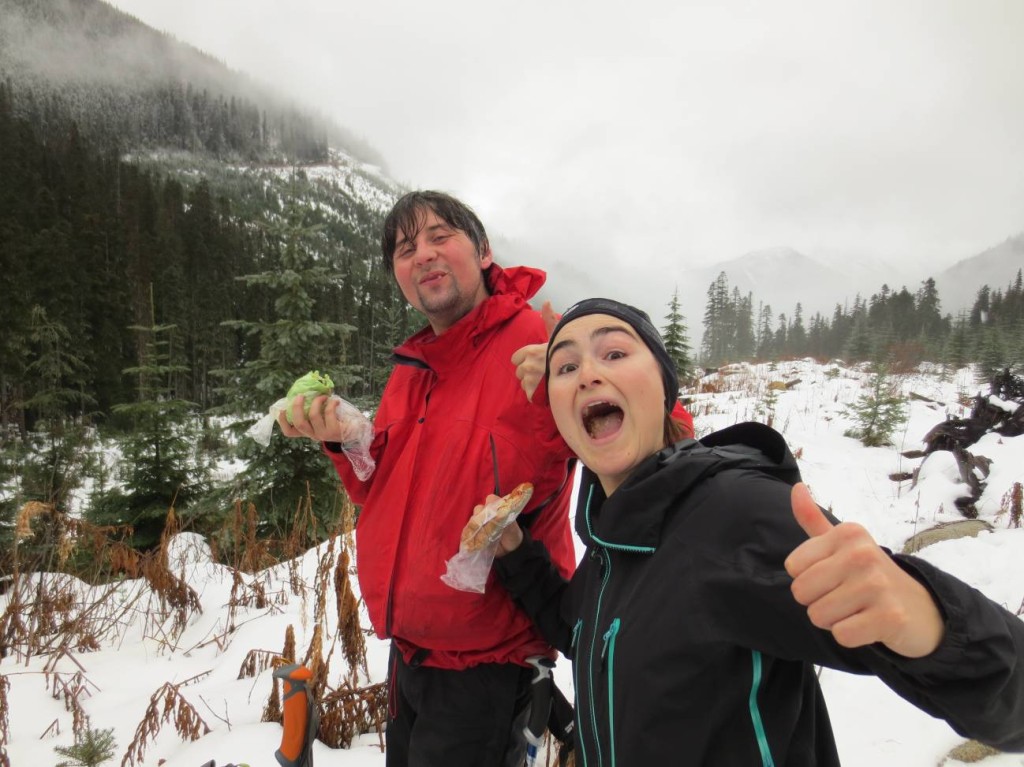 Picture 3 Marie Eve and Ross clearly enjoying this trip
Unfortunately, there really wasn't a lot of snow in some places. While this wasn't so much an issue for the snowshoe-wearing people, the ski-wearing people were forced to do some pretty spectacular manoeuvres which may or may not have involved taking off their skis.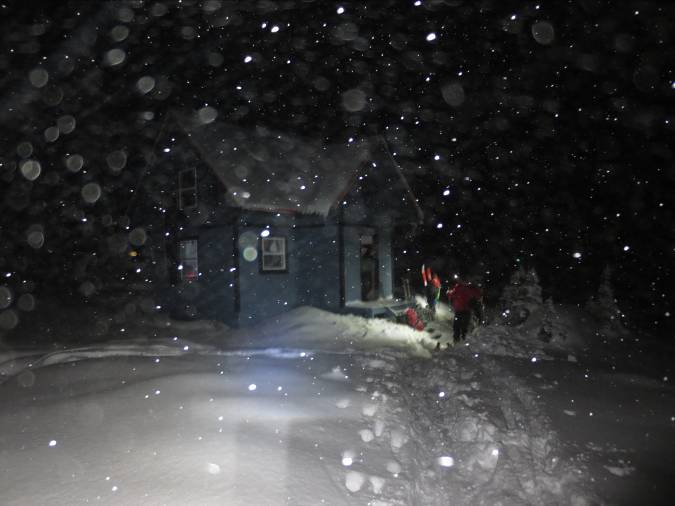 Picture 4 Yippee! Phelix Hut
Around 4-5 pm, we reached our destination for the night to enjoy the festivities. American Thanksgiving, much like its Canadian counterpart, is celebrated with an abundance of high-caloric foods. Ross brought up 5 kg of turkey legs, which we cut up and boiled with vegetables to make a most delightful turkey soup.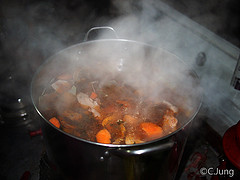 Picture 5 Turkey soup! And it only took 2 hours to cook!
Other traditional and non-traditional components of our feast included a delicious pumpkin pie, mashed potatoes, cranberries, cookies, butter tart, home-made turtles, guacamole, chocolate-avocado dip, chocolate pie, pumpkin squares, roasted chickpeas, Persian flat bread, wine, fireball, and probably some more food that I forgot to mention.
Picture 6 A bunch of good-looking and happy campers!
Other festivities that took place included back massages, chicken fights, epic ninja battles, and a rendition of Bohemian Rhapsody that'll go down in history.
In the morning, people went exploring the upper lake area briefly before leaving the hut around noon. During the descent, the skiers had to do more ski carrying, Dakota got caught in the rain, and Sherry fell off the log bridge. Fortunately, Sherry landed on her pack and was uninjured, but perhaps some work should be done to make the bridge safer to cross.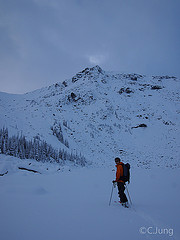 Picture 7 Ian at Upper Lake
                                                            Picture 8 Roein, Luisa, Jenna, and Nick
We made it back to our cars around 4 pm; pit-stops were made at a Timmy's and the Howe Sound Brewery before we bid farewell to our car buddies at the end of this wonderful trip.
Special thanks to Deb for organizing this trip, you were greatly missed! Sam for carrying my pack for the last leg of the way up, Caroline for making this trip awesome for me in so many ways, and all the drivers for a safe ride!