Months ago, I mentioned to Ryan McKenzie that I really wanted to ski Banana Chute. I had been gawking at the line for several years, and was really excited after he suggested doing it this weekend. We thought the NW aspect and higher elevations gave us the best chance for good snow on the seventh day of a strong inversion. Boy, we were wrong about that.
After dragging myself out of bed, legs still sore from a trip the day before, I picked up Ryan and Julien Renard. We climbed the first 1300 m from Whistler village efficiently and tirelessly by chairlift, until we skinned up underneath Symphony chair. The weather was beautiful and warm as we skied across the Musical Bumps towards Fissile. A quick bootpack up to the ridge of Fissile found us at the entrance to Banana Chute.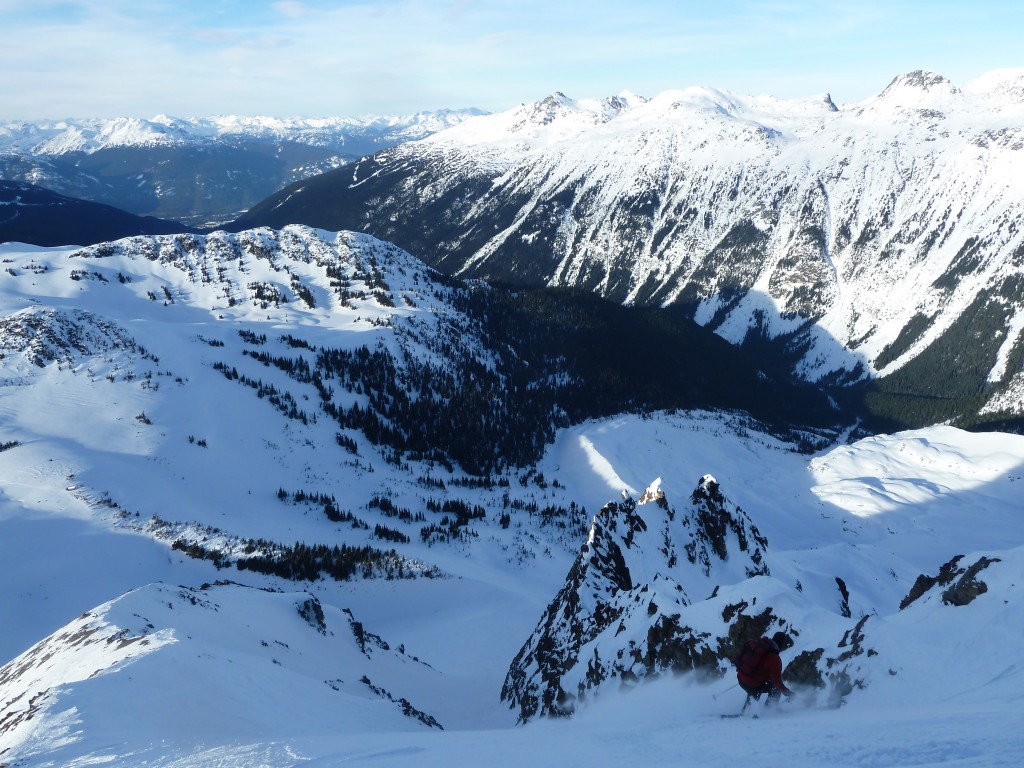 Ryan first skied the steep roll at the top, while Julien and I waited on the ridge. The line is beautiful, gently curving between two steep walls, but never very narrow. Not having snowed in a week and a half, Fissile lived up to its name as little rocks littered the snow, an exciting combination of styrofoam and crust, with boilerplate interspersed. This gave us all the great feeling of fresh tracks, since we left no trace on the slope.
After we all stylishly skied down Banana Chute, we started the trek to the car. The run down to Singing Pass provided turns on relatively glorious slushy snow. We chose the icy groomers of WB over the icy trail of Singing Pass and retraced our steps back over the Musical Bumps to Flute Bowl. This had the extra attraction of the additional elevation gain because we're masochists (why else would I be wearing these boots, ouch)! As we climbed deserted slopes back to the resort, Black Tusk was silhouetted by a incredible sunset. We pulled out headlamps as we re-entered the resort, having used the daylight to the fullest. The best snow of the day was found on groomed lower slopes and we enjoyed fresh corduroy down to the village.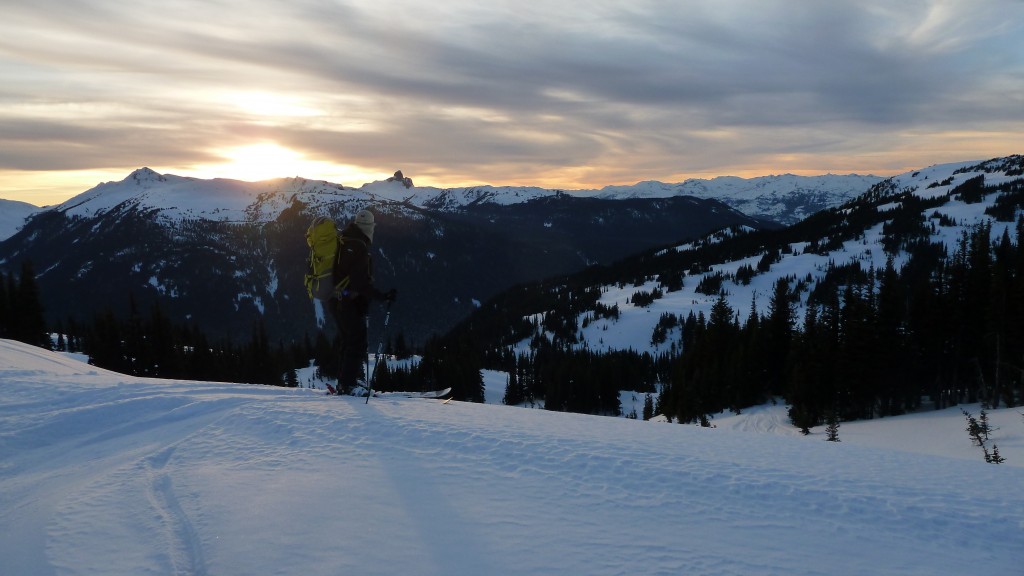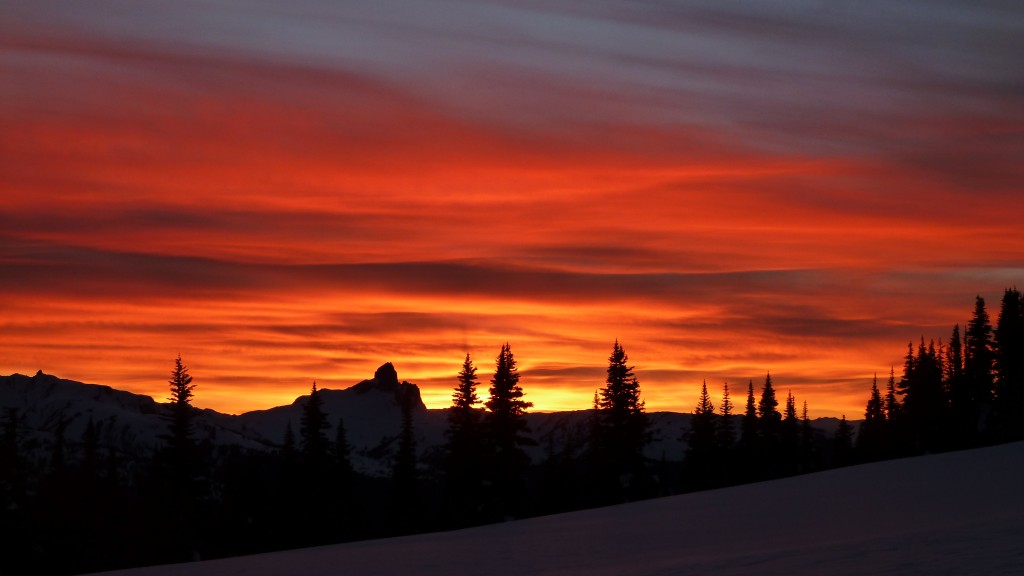 At the village, a crowd gathered around and pretended to watch some skiers go off jumps, but we knew it was really for our triumphant return. Unfortunately, WB employees missed the cue and set off our fireworks about 2 minutes after we made our entrance.