This was my first ever trip with the Varsity Outdoor Club, and my first ever hike in Canada! The drive to Manning Park itself was great for me. Around every corner, there was an even more breathtaking view! I must have looked like an alien from a totally flat and boring place because gazing out of the car window made me so excited!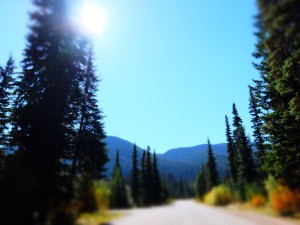 Maybe the most impressive moment for me was to see the bear warning sign. Sure, Canada has bears, but somehow I never realized they walk around hiking paths! So for the first half of the trip, I was expecting to see a bear behind each tree. But no luck…
We went down the Heather Trail in beautiful sunshine…
…and climbed the First Brother just in the early afternoon.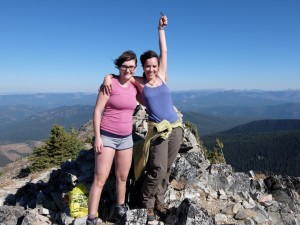 The first part was through heathery fields …
…and later foresty valleys.
In the evening, we had a camp fire and shared our dinner with these adorable chipmunks.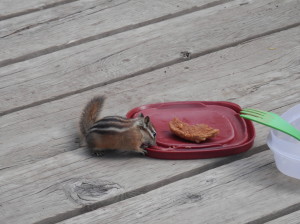 The best thing was to sleep under the sky that was fuller of stars than of black in between. If only Sebastian hadn't been talking about bears sneaking into the campsite and stealing innocent campers away – do you have an idea how long it took me to fall asleep???! No, actually it was so cosy between all the sleeping bags that I think everybody was asleep despite the bears sneaking around us.
And the next morning, who would have expected it, no one was missing!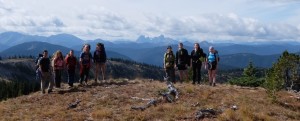 The prospect of enjoying a hot spring after the hike made all of us walk faster. In my mind, the hot spring grew into a majestic geyser feeding a whirl-pool-like steaming basin. So the luke warm muddy puddle that we found in Harrison was more realistic but that didn't stop Esther, Sebastian and Rachel from taking a bath. I'll never forget my first Canada hike, thank you so much to all of you for making this such an amazing trip!